Dash cams, in general, are a fantastic gadget, but if you are a truck driver, you know they are even more important than being just a fantastic gadget. In situations such as semi-truck wrecks or other unpleasant incidents, dash cams can prove your innocence as well as change the stereotypical impression that all truck drivers are careless on the roads.
Based on the sheer size of their vehicles, people usually hold the truck drivers responsible for most of the mishaps on the way. Dash cams can help prove the guilty people wrong. Truck drivers spend more time on public roads then anybody else, and it is a no-brainer for them to install a dashboard camera in their truck. To sum it all up, we can say that a dashboard camera is a way to be safe than sorry especially if you are a truck driver.
In recent years, dash cams have become a common thing among drivers on various types of vehicles, thanks in part to Russian drivers. If you are a trucker, and you are looking for some of the best dashboard cams to choose from, you are in luck. Here is an elaborate take on the best dashboard cameras available in the market crafted exclusively for truckers.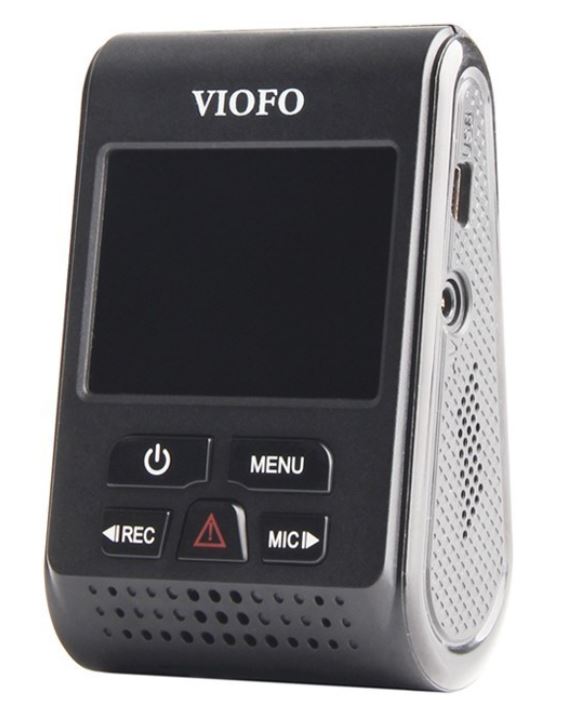 First, one to take the spot on our list of best dashboard cameras for truck drivers is none other than the brilliant VIOFO A119S V2. This dashcam is fixed with a Sony IMX291 Sensor to offer you the best low light sensitivity. So the ultimate night time video quality is promised in VIOFO A119S V2 GPS camera. Also, it provides a high frame rate. With a Novateck 96660 processor, it can record a very smooth 60 FPS video. The camera also is packed with a vast 7G Wide Angle Glass Lens for best sharpness and overall light. The VIOFO A119S runs on a capacitor-based power supply that's capable of running fluently in any climate and weather type.
The VIOFO 119S adheres a pretty sleek wedge-shaped design that fits in well with the interior of your truck. It has a very user-friendly and straightforward interface and offers event recording capabilities. Furthermore, the VIOFO 1119S features an integrated GPS mount that helps you log the location and speed data and automatically syncs the time. The VIOFO 119S box is packed with a VIOFO 1119S dash cam, GPS and non-GPS mount, USB Cable, Power cable for, Mounting clips, and user manual. The VIOFO 119S comes with a one year warranty.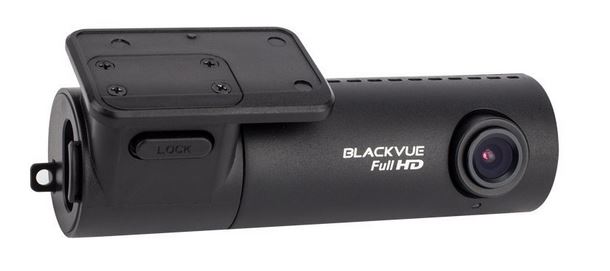 BlackVue DR450-1CH is the first choice of most truckers and car owners. Its sleek design lets you mount it on very upright of the windshields. With a small body and excellent design, BlackVue DR450-1CH is capable of recording Full-HD videos. To safeguard the memory card, the memory card flap makes it sure your card isn't removed at all. In turn, this makes the DR450-1CH a more popular and well-liked piece of tech for thousands of drivers around the globe. The new BlackVue DR450-1CH is Park view ready and offers the best and crisp image as well. The DR450-1CH comes with a G Sensor, 16 GB memory card, a camera mount, and other accessories.
In simple words, it's a complete video recording package at an affordable price. The single lens (One-channel) makes it easy for you to mount it anywhere on your windshield. It offers crisp and clear recording in 1080p resolution. The compact design makes it difficult for others to spot it on your windshield. The BlackVue DR450-1CH is capable of recording the high-resolution 1080p videos at 30fps along with the audio recording. It offers a capacitor-based power supply, features loop recording, and is one of the best choices if you take your safety on the road seriously.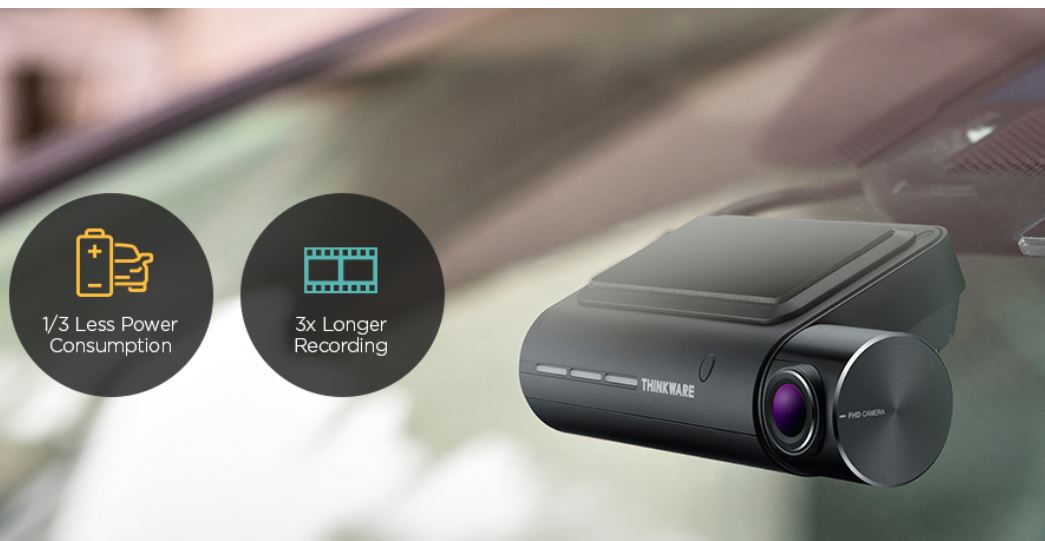 Thinkware F800 PRO Dash Cam is a fabulous piece of gadget that brings the next generation tech closer to you. Readily available in the markets globally it costs you a very reasonable price and offers tons of features. The F800 Pro comes with a Sony Starvis CMOS sensor to provide you with a flawless recording experience. Not only that, you can have a fantastic night vision recording as well as the parking surveillance mode with Time Lapse, Motion Detection, and Impact Detection capabilities. Also, this particular feature extends its coverage duration exponentially. More amazing features of the Thinkware F800 PRO Dash Cam includes Mobile viewer, ADAS (Advanced Driver Assistance System) for Lane Departure, Front Collision, and other safety warnings.
The technical specs of the device include 1080p Full-HD front and 1080p Rear resolution, 2.13Sony Exmor sensors front and rear, 30fps frame rate, 142 degrees viewing angle, 32/64/128 Gb memory card support, 12/24 V DC input with built-in Capacitor power supply. The box offers bonus kit as well that includes Voltage checker, Prying tool-set, cleaning cloth, cleaning pad alcohol infused, and various warning stickers.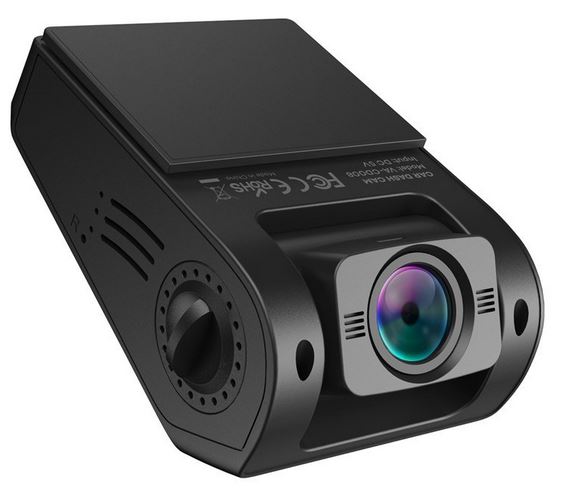 VAVA Dash Cam VA-CD008 stands out as one of the best and high-quality dashboard cameras available in the market. Based on its high performance, it is highly recommended for truck drivers. The VA-CD008 offers a top-notch 6-layer lens camera for high-definition 1080p 30fps recording. The unique and sleek wedge shape of the camera provides a stealthy installation. So, it isn't readily visible from the outside.
An amazingly wide 160-degree angle allows the camera to cover a more significant area in front of you. With a versatile dual-port charger (2X USB ports) VAVA Dash Cam VA-CD008 will enable you to charge your mobile phone while on the go as well.
The futuristic Wide Dynamic Range designed explicitly for Low Light recording makes it one of the best choices for all the drivers who mostly travel on roads at night. It offers very crisp and clear images in low light visibility because of the automatic adjustments to the exposure of lens. Also, the VA-CD008 gives Loop recording to fully capture and document all of your drives from point A to point B. The innovative CAR-DVR wakes up with the ignition start and starts recording automatically. With a natural user interface, VA-CD008 includes another bunch of necessary accessories as well.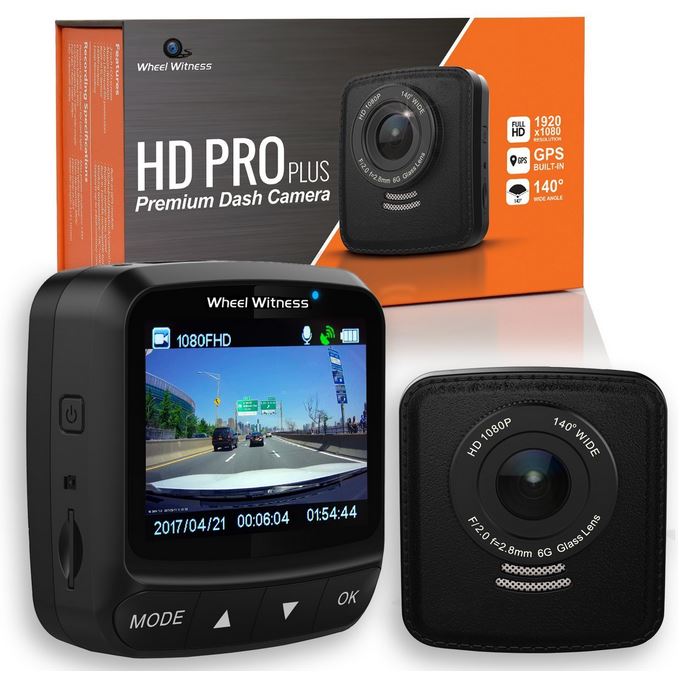 For all the avid truckers and other vehicle drivers, the WheelWitness HD PRO Plus Dash Cam is one of the best choices they can have at affordable prices. This cam comes with an easy Plug-and-Play functionality, so you don't need any prior experience. It's super simple to install and operate. It automatically turns on and off with your vehicle's ignition. Moreover, it features the unique "On The Fly Zoom" that allows you to zoom in up to 4X while recording. So if you have to get the license plate of the vehicle in front of you, that's not an issue anymore. The straightforward user interface lets you transfer, review and share videos. It's fully compatible with Android and iOS, and you can control it with only your phone.
Laced with the premium Sony Exmor IMX322 CMOS sensor and premium player lens, you can now record 1080p full-HD videos in 30fps. The smart lock automatically locks the videos after the recording completes. It's quite easy to troubleshoot, it's sleek in design, and it's affordable enough for you to have it.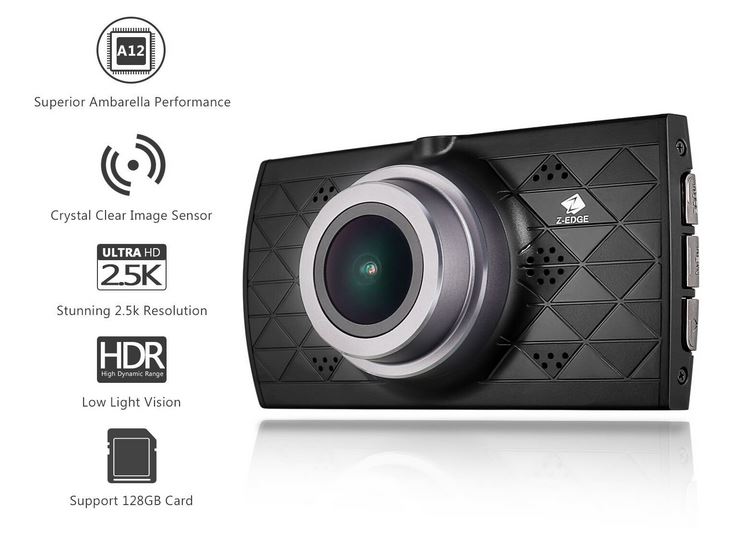 If you aren't in a mood to spend a lot of dough on the expensive dashboard cameras, here's the real deal for you. Z-Edge Z3 – 1440p Quad HD Dashboard Camera is one of the most affordable and reliable dashboard cameras for truck drivers. It's a premium quality camera in a price of a cheap one. It has been voted the best dashcam in 2016 and is still going strong. With a sleek and beautiful design, Z-Edge Z3 comes in matte finish. It offers HD 2.5K quality recording and features a powerful Ambarella Processor, CMOS sensor to tackle all the advance level details.
One of it's biggest pros is that it offers quality and crystal clear images in 2560X1440p. HD imagery is another prominent feature that provides quite the satisfaction to users. The lens of Z-Edge Z3 can quickly move to 155 degrees and captures videos in 3fps. It also offers loop recording as well as HDR recording for a better and brighter image.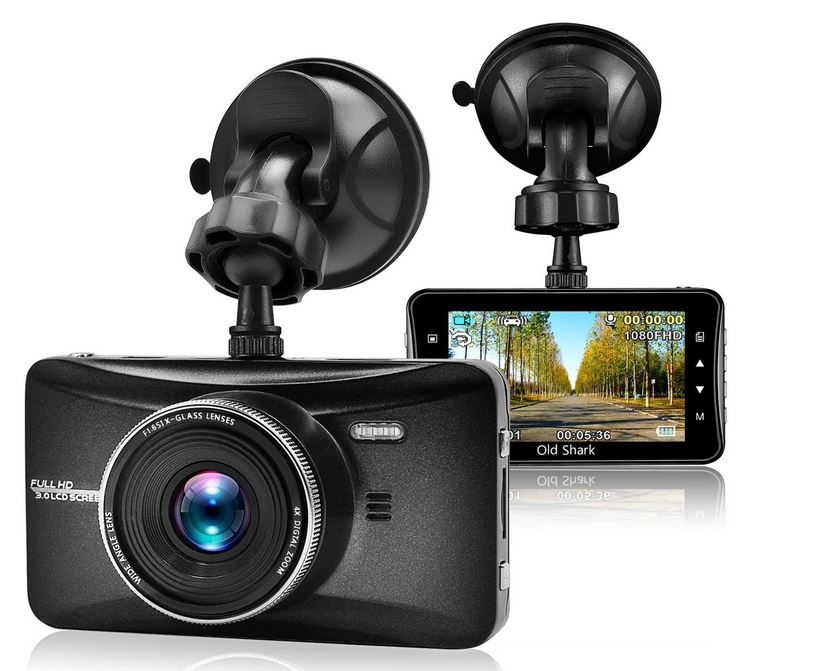 As the name suggests, the OLDShark 3 – 1080p is a groundbreaking addition to the best dashboard cameras for truck driver's niche. It works like a charm in both day and night as well as offers a mind-bogglingly fantastic HD video quality. Unlike a lot of other brands with the same specs, OLDShark 3 – 1080p is priced quite reasonably. It's a high-end dashcam with a very user-friendly interface, installation, and connectivity. Regarding design, OLDShark 3 – 1080p is quite neat and is built with zinc alloy. This composition makes it one of the toughest ones as well.
Also, the OLDShark 3 offers six lenses to provide you with sharp and crystal clear images. With this particular dashboard camera, you can be able to capture video in 1080p full-HD. The cam covers up to 170 degrees that makes recording both day night videos easy. To some, it'll be a drawback that the OLDShark 3 is operated via an inbuilt battery. As a result, it requires an external power source of about 12V-24V. The plus side to this is it helps save the vehicle's battery and is an easy way to keep the camera rolling.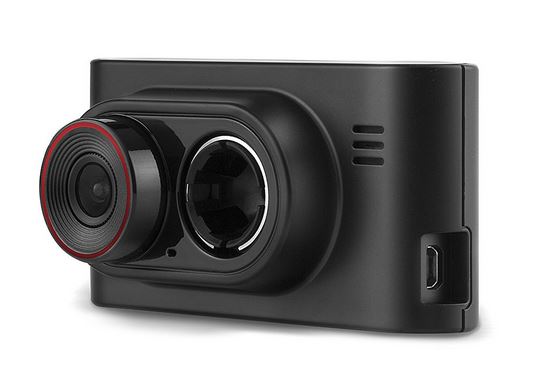 For all those who live to have a relatively smaller dash cam, Garmin Dash Cam 35 is available in the market. This visually smaller piece of tech possesses a bigger and better package for all truck drivers. On one side, it's a dash cam, and on the other hand, it's a GPS navigator. It's a two in one for the people who prefer saving the space. Packed with capabilities such as Forward Collision Warning, Red Light and Speed camera Warnings, Incident detection, Snapshot, and Dash cam player, it offers a fantastic dash cam experience.
Garmin Dash Cam 35 is equipped with a 3.0 inch LCD, offers tons of driver awareness alerts, gives GPs, records locations, keep a record of time, etc. The built-in G-Sensor detects incidents and automatically saves incident videos. With a high-quality video recording, Garmin Dash Cam 35 offers better low light recording capabilities. For people, who love compact designs with more functionality, Garmin Dash Cam 35 is the best choice.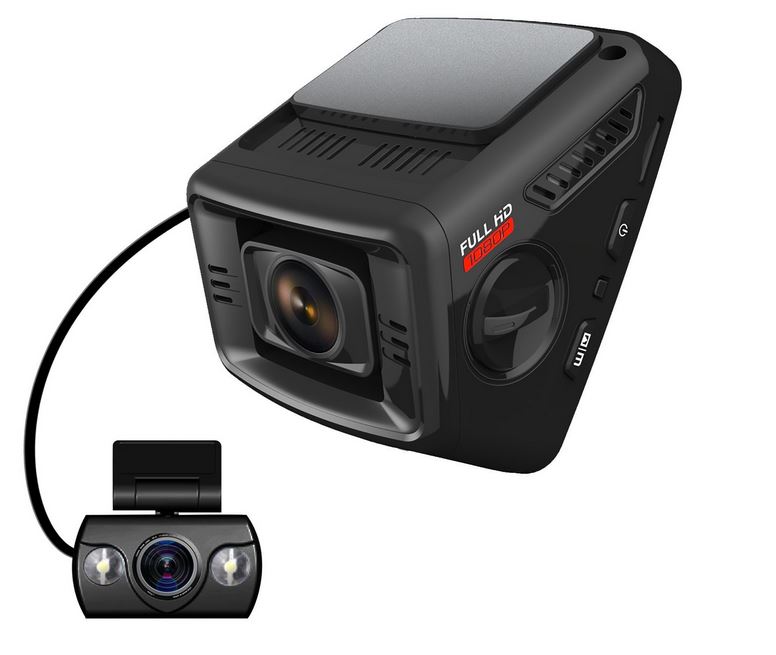 Don't rely on the name; the ITRUE X6D Dual Car Dash Cam Pro isn't just a Car specific dashboard camera. It's unique wedge/triangle shape makes it more suitable for the trucks than the cars. As vehicles have more cockpit space, it looks a bit tiny but believe me; it gets blended in really well. The perfect design structure makes it a masterwork of engineering. The installation and user interface are both very user-friendly, you can even fix it with two patches of 3M tape.
It's lightweight, less rushy, and smaller. Full-HD video recording, super wide angle, night vision, auto incident recording locking system, GPS, separate GPS antenna, and loads of other great things are what's included in the box.
It's priced very reasonably as compared to the other brands that offer similar specs but are overly priced. If you love having a Dashboard camera on board, and you want good quality stuff that adds value to your money, ITRUE X6D Dual Car Dash Cam Pro is your best choice.
10. Anker Dash Cam C1 Pro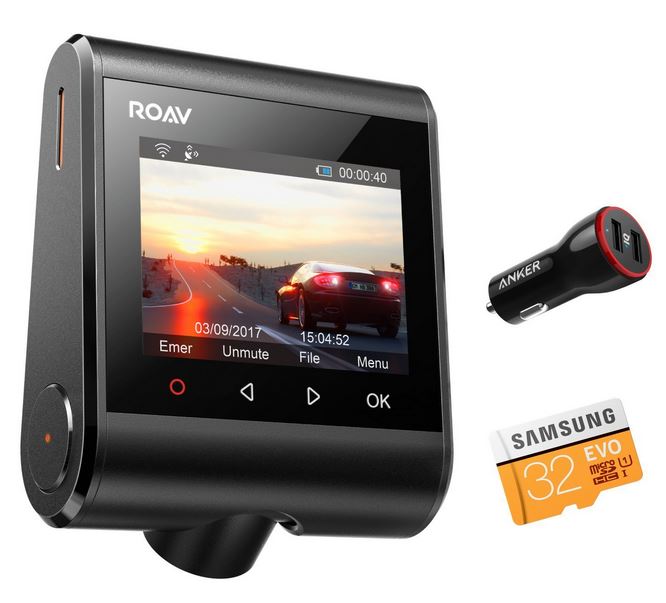 Anker Dash Cam C1 Pro by Roav is one of the most trusted names among dashboard cameras. This particular marvel offers a 2K resolution video recording in 2560X1440p. It provides an inbuilt GPS, Wi-Fi and Bluetooth connectivity, 4-lane broad angle camera view, groundbreaking G-Sensor for incident identification. Its also packed with advanced capabilities such as Loop Recording, charger with 2 USB ports, memory support up to 32 GB and more. As mentioned earlier, it offers an HDR camera recording. The in-built GPS helps you keep track of your routs, record whole drives and travels as well.
Anker Dash Cam C1 Pro offers extreme temperature resistance, instant video access, sharing, moving by the Roav app compatible with both Android and iOS platforms. In simple, it's a whole big video recording package in a small box. As compared to other brands with same specs, it's quite cheap and offers way more controls that its competitors.