Introduction
If you are a spouse of a truck driver, a former trucker who wants to enter the brokerage side of trucking, are looking to make money from your home office, or wanting to start your own brokerage in freight management then you are at the correct resource page. Our resource will guide you on your training path as you learn, how to become a freight broker even if you have little to no experience.
Freight brokers are an important part of the trucking and transportation supply chain. They may work as a part of a company or run their own freight brokerage business.
Take a look at your surroundings and identify any objects that have reached you by truck. Almost all the products you will encounter in your life have been transported by truck at one point in time.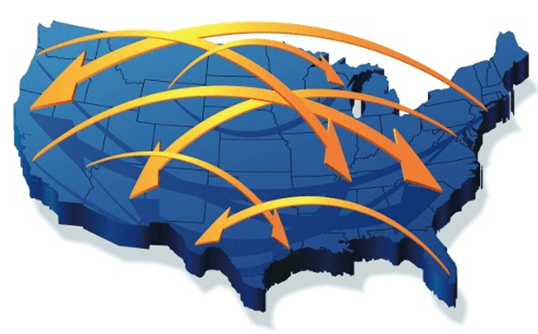 Speaking of economic statistics, the logistics and transportation industry in the United States alone was totaled at $1.48 trillion in 2015. Hopefully, now you can understand the scope of the trucking industry.
Moreover, there are only 15,000 licensed freight brokers in all of the United States. Many of these brokers are inactive which paves the way for aspiring brokers to set up a successful business.
While cargo is hauled by rail, water, or pipeline, truck is the primary method of freight transportation in North America. And the need for freight brokers is growing each day.
In fact, a transportation law called Moving Ahead Progress (MAP-21), signed by President Barack Obama on July 6, 2012, brought significant changes to the trucking sector. This law increased the barrier to entry for trucking.
Directly speaking, MAP-21 raised the price for bonding requirements, essentially booting a significant portion of brokers and carriers out the industry. This is good news for those that wish to become a professional freight broker today because it has significantly reduced competition in the trucking sector.
The introduction aside, this step by step guide on how to become a freight broker will help you reach your goal. To succeed, you must dedicate your time, effort, and you must follow the guide completely.
This guide will consist of written text, worksheets, sample pictures illustrating the required paperwork, and a certificate from Tri-County Technical College. We will talk about these subjects in more detail in further sections.
It is a quite lengthy read, so bookmark it, share it on Facebook, or write a tweet to remind yourself to check back.
Table of Contents
Step 1: Job description and salary

Step 2: Figure out the roles of motor carriers and shippers
Step 3: Know about the types of trucks and trailers
Step 4: Type of freight to handle
Step 5: Create your business plan
Step 6: Form a legal structure
Step 7: Insurance
Step 8: Business operations
Step 9: Obtain a USDOT number
Step 10: Obtain a surety bond or trust fund
Step 11: Designating a process agent
Step 12: Industry relations and partnerships
Step 13: Marketing and sales
Step 14: Managing finances
Step 15: Business growth
Step 16: Become a certified freight broker
Step 1: Understand the job description of a freight broker and how much money can be made
A freight broker sometimes called truck broker, logistic consultant, transportation intermediary, or transportation brokers' act as the middlemen between shippers and carriers. There job is to negotiate good shipping rates and fast delivery times with transportation companies.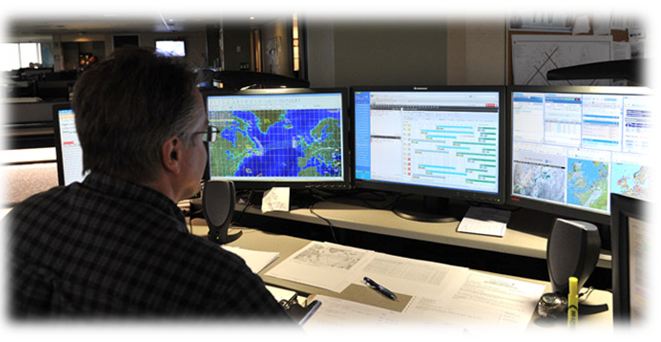 The broker will work directly with the shipper to negotiate a rate. Once that is done, the broker will negotiate a rate with a carrier and arrange for the load to be picked up by the transportation company so it can be sent to its destination.
Over time, they will build strong business relations with both carriers and shippers. This will help them maintain a consistent flow of loads.
The legal definition of a broker can be located here.
It is the broker's responsibility to ensure accurate order status, pickup, delivery, invoice, receipt, and safety & compliance records are kept. Some brokers choose to manage their documentation on paper, while others may choose to make the process of managing all paperwork easier and quicker through the use of freight broker software.
Freight brokering will require you to use the telephone, fax machine, and computer heavily. It is an office job that is mostly done while sitting on an office chair.
Freight broker salary
The amount of money that you can earn being a freight broker varies depending on the situation. Brokers who work for a company can make anywhere from $30,000 – $80,000 a year. On average broker employees earn about $45,000 a year. Companies may pay the broker commissions based on their performance or a fixed salary.
Independent brokers running their own freight brokerage have far more income potential than brokers working for an existing business. An independent freight broker can generate earnings in the six figure ($100,000 +) range.
As a proof of concept designed to teach you the amount of money in the industry, the profits of the top 5 freight brokerages are listed below:
| | |
| --- | --- |
| Company | Net Profit |
| C.H. Robinson Worldwide | $1,718 million ($1.7 billion) |
| Total Quality Logistics | $445 million |
| XPO Logistics Inc. | $342 million |
| Echo Global Logistics | $290 million |
| Coyote Logistics | $280 million |
Surely now you can understand the potential a freight brokerage has. However, it is not guaranteed that anyone can succeed. You can prosper only if you dedicate the time to learn the required skills, planning strategies, and are willing to work hard.
Step 2: Figure out the role motor carriers and shippers play
The shipper is the party that has products to transport. As a freight broker, you will mainly deal with business companies. The shipper will often have a warehouse worker load pallets onto the carrier's trailer via forklift. From there the motor carrier takes control of the goods.
A motor carrier is the party responsible for delivering the goods via truck to its destination. A freight broker negotiates a rate with a motor carrier. The amount the shipper pays the broker subtract the amount the broker pays the motor carrier equals the broker's profit.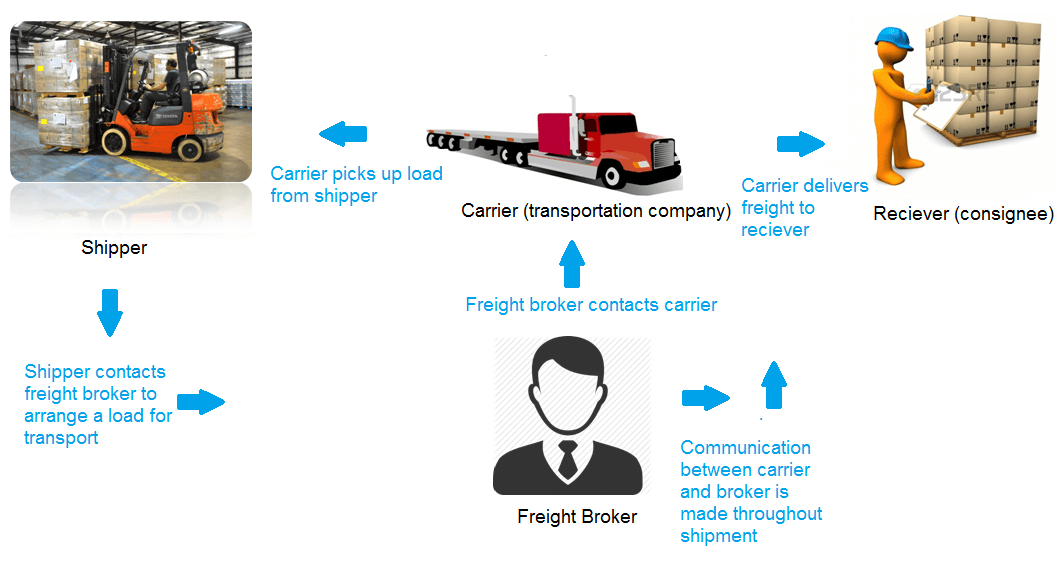 There are two types of carriers that you will need to know. Common carriers provide service to public under the responsibility of compulsory and liability for loss or damage to the load. A contract carrier moves cargo under a contract with shippers.
As a freight broker, you will need to establish good business relationships so that you don't ever have a one-time customer.
Step 3: Know the types of trucks and trailers
The term "truck" is one that is applied to identify a variety of different trucks. In brief, they include flatbed, refrigerated (reefer), dry van (box truck), step deck, lowboy, double drop, and Conestoga. Read types of trucks and trailers to get more information.ste
Step 4: Decide on the type of freight you want to handle
Freight brokers have the option to choose what kind of cargo they want to control. These include general commodity, a perishable commodity, oversized loads, and hazardous materials.
It is your choice if you wish to work with general loads or specialist loads. This is your opportunity to carve out a targeted niche if you want to do that.
Clients, who ship sensitive freight such as perishable goods or hazardous materials, have special hauling requirements. For example, let's say you the freight broker are looking for a carrier that can haul your customer's (the shipper is your client) load which has all sorts of perishable goods. As a broker, it becomes your job to find a carrier who owns a refrigerated truck with the appropriate equipment to deliver the load efficiently.
If you want to broker hazmat (hazardous material) loads, then you will need to make sure you are in compliance with the United States
Department of Transportation regulations. For example, you will need to check if the load has been packaged in DOT/UN authorized material.
Other requirements include verifying the hazmat description, labeling, marking, and certification.
Step 5: Create your business plan
Why do you need a business plan?
Developing a business plan is critical to your success as you learn how to become a freight broker. A business plan will outline the road-map for your company's first 3-5 years of operation. This way you are prepared for the future and have the knowledge to make the right business decisions.
It doesn't matter if you plan to start off as a single person home based operation, run your family company, or intend to start a large corporate transportation empire; you need to have a business plan written.
A business plan will help you outline your mission statement, identify your target customers, calculate your expenses, and lay down the foundation for your company.
Your business plan should also include what your business will do if things go wrong. For example, if the carrier's truck equipment breaks down or a customer does not pay their invoice, then you need to know what to do in a worst-case scenario. Knowing what to do in case of a business crisis can help you save money and prevent losing a customer.
How to create a business plan
Follow the guide below and download this worksheet to create a thorough business plan for your freight brokerage.
While creating your business plan if you find that you don't understand any key terms then refer to our glossary of transportation terms. Likewise, when writing your business plan avoid highly technical terms and diagrams.
1. Executive summary
The first step in creating a freight brokerage business plan is to write an executive summary. The executive summary serves as an introduction to your business. Its goal is to inform the reader about your product or service, target customer (s), and what your objectives are for your company. It should be written in a clear, concise, and to the point writing style.
2. Company Description
The company description includes your mission statement, principal members, and legal structure.
Firstly, your mission statement is vital to your organization because it provides a clear understanding of the primary objective and keeps you and your team focused on the actual goals of the company.
As a business owner, you need to know what the mission of your company is, what your business is doing, how and where it's being done, and who the target clients are. It is like a tagline and thus should be 100 words or less. Key information you should consider adding when writing your mission statement includes geographical location, the purpose behind your company and what it stands for, and where your expertise lies that your competitors don't match.
For example, a good mission statement reads:
"ABC Freight Brokerage founded in 1999, is a strong regional brokerage based out of Seattle, Washington. As a leader in freight logistics, we are committed to high security, excellent customer service, and overall dependability. Let us integrate into your supply chain… as easy as ABC."
Secondly, your company will need a description of key employees such as chief executive officer (CEO), chief financial officer (CFO), President Etc. Basically, you want to list any employees whose role has a significant effect on your company. If you plan on starting a freight brokerage on your own with zero employees, then filling out this section won't be too hard.
Next, you will need to describe the legal structure of your business. I will cover forming a legal structure in depth in step, 6 so I will explain it in brief here.
Essentially, forming a legal structure is important for your business because it affects how many taxes you pay, what party is liable if a claim is opened, and your possibility of acquiring investors.
There are several paths you can take when forming the legal structure of your business. These routes include sole proprietorship, partnership, limited liability company (LLC), or corporation.
3. Market research
The next step in developing your business plan is market research. Market research is integral to your business because it will identify your target market; find the geographical range you will be operating in, and develop a strategy to communicate with potential customers and investors. With market research, a freight broker can demonstrate that he/she has a solid understanding of the industry within which his/her business will operate.
3.1 Describe your industry
When conducting market research to include in your business plan, consider choosing a niche. A niche is a particular market segment that a brokerage can operate within. For example, a company called 123 Freight Brokerage may only provide service in intrastate logistics on the west-coast of the United States.
This way you know that your customers will be on the west coast of America, and because you're operating in a niche, your business is likely to appeal to that particular market segment.
A niche can be discovered based on geography, types of cargo, the size of loads, and specific industries. A significant benefit to brokering within niche markets is they are mainly less competitive. Less competition means there is more room for you to enter and take advantage of the niche.
It is not required to operate within a niche. However, selecting a specific market segment can increase the efficiency and revenue numbers for your business.
3.2 Who are your customers?
Within this section, you will need to describe your target customers. As a freight broker, you will need to have strong relationships with your clients. In the freight brokerage business, your customers are shippers who need to transport loads to the intended destination. Given that you have described your industry in the previous step, then you are ready to identify your "niche" customers.
For example, ABC Freight Brokerage has a customer base in Vancouver, British Columbia and Seattle Washington. Hence, their niche market is brokering loads that need to be transported across the border in two metropolitan cities that are relatively close in distance.
The better you know who your customers are, the better the business relationships, and more the revenue numbers.
3.3 Describe your competitors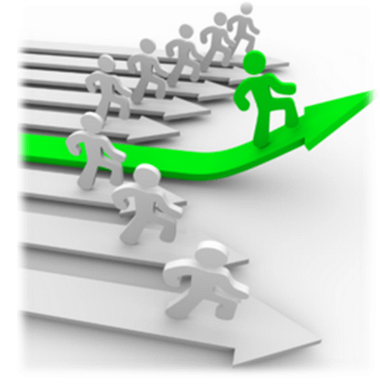 Describing your competitors is the next step in creating your business plan. Doing so will help you make your services and marketing stand out. The data you collect from researching your competitors can give you the necessary knowledge you need to create marketing strategies that capitalize on your competitors' weaknesses. For example, if your competitor has a poor looking website then perhaps you can create a better website that converts visitors into clients.
Firstly, you will need to know who your competitors are. But where do you start? Begin by looking at various resources on the internet including local business directories, advertisements, your local Chamber of Commerce, and through Google searches.
The next step in learning how to become a freight broker is determining who your competitor's potential customers are. Thirdly, you will need to determine how many competitors you have. Moreover, you will also need to know where your competitors are located, how they currently transport cargo, and what are their strengths and weaknesses.
Other information to take note of is your competitor's price rates, the type of trucking technology they use, and the number of employees they have staffed.
Also, understand which competing companies are attending industry exhibitions which you may also want to visit.
3.4 What advantages do you have over your competitors?
After thoroughly investigating your competitors, you need to describe what advantages you have over your competition.
This step is vital to your business plan because it helps your company stand out from the competition.
To get started, assess in which areas your competition does not provide service or provides poor service.
Identifying gaps in competing businesses gives you an opportunity to turn your competitor's weaknesses into your strengths. For example, suppose ABC Freight Brokerage manages their business from a paper-based office.
Because paper-based operations are not scalable, a competitive edge your company can have over ABC Freight Brokerage is that your business manages its paperwork by computer via freight brokerage software.
Competing on price may seem obvious to gaining a competitive advantage. However, most shipping companies aren't just making a decision based on who offers the lowest price but also the quality and service of the freight brokerage.
3.5 What regulations apply to your company?
Before the 1970's laws governing freight brokers were very restrictive and only a few brokerages were willing to do business. Good news is that new regulations have replaced the old restrictive laws. In turn, new entrepreneurial opportunities have been created for aspiring freight brokers.
Anyhow, the type of regulations that will apply to your company is dependent upon your business model. The main federal agencies that govern motor freight transportation are the Surface Transportation Board, the Department of Transportation, and the Federal Highway Administration.
The two primary federal regulations a logistic consultant has to abide by are a US DOT number authorizing the broker, registering with the FHWA, and obtaining a surety bond or trust fund. To better understand this, refer to steps 9 and 10.
When opening your business, you will need to follow regulation requirements of local and state governments too. For example, local and state governments may require you to have a business license or occupational permit.
4. Product/service outline
In this section, your business plan will discuss your service, pricing structure, and intellectual property rights.
4.1 Service
Your freight brokerage business needs to have a clear and accurate outline of the service you provide. Write a brief paragraph detailing your service.
4.2 Your company's pricing structure
Next, you will need to determine a pricing structure for your freight brokerage.
Establishing a pricing structure is not an easy thing to do, but it is a crucial part of your business plan. Knowing what freight rates to charge your customers and pay your carriers will ultimately decide if your business can remain profitable.
Freight prices are dependant on many factors but the two primary variables are the load's weight and the distance the load needs to be hauled. Other variables that affect freight charges include, type of equipment required and the number of stops required to pick up and deliver the goods. Every shipment is entitled to one free pickup and one free delivery.
Situations, where you may need to add additional charges, are if you need to make multiple pickups and deliveries. For example, when dealing with less-than-truckload (LTL) freight, you may need to arrange for the carrier to pick up a couple more LTL shipments in transit for the same destination.
As a freight broker, you do not need to have a pricing structure to bill shippers. Why? Because most shippers do not leave it up to the broker to quote a rate, instead they will tell you how much they are willing to pay to have their load transported. After you have been offered a rate from the shipper, then you can negotiate if you think the price is not reasonable.
4.3 Intellectual Property Rights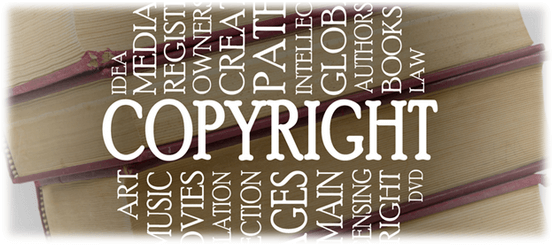 As a freight broker, you will need to protect your intellectual property. For example, you may need to prevent a former employee from using your customer list.
Some companies who have not used any method to protect intellectual property see other competing businesses apply the same tactics.
Consider having your employees sign non-compete and confidently agreement(s). Confidentiality agreements will protect your intellectual property.
Non-compete agreements consist of time, industry restrictions, and geography. As a result, you can ensure that none of your employees will leave your company to compete with you. Their enforcement varies depending on within which state you are operating.
Ask you attorney to ensure you are doing the most you can to protect your intellectual property.
5. Marketing and sales
The next step is to plan the marketing and sales portion of your business. Here, you will need to describe how your company will use marketing and sales strategies to acquire customers.
5.1 Growth Strategy
Outlining a growth strategy is more than just planning how you intend to grow your revenue numbers. In fact, potential investors and bankers will want to know how you plan on building your company after the initial launch. This section of your business plan is to highlight how you will be acquiring new customers, entering new markets, and potentially creating new services. Mainly, you want to prove that your business is sustainable and will reach new heights over the years.
Ways you can achieve growth in your company include opening multiple locations, introducing new clients' bases, establishing freight contracts, hiring talented employees, or writing a value proposition.
For example, the growth strategy for ABC Freight Brokerage is:
"As a dedicated freight brokerage operating in the western United States, ABC Freight Brokerage will expand to eastern markets while continuing doing business on the west coast. ABC Freight Brokerage will be developing strategic relationships with carriers and shippers through marketing and networking activities. In turn, these strategic relationships will lead to long-term freight contracts. Our business model will appeal to companies who only require freight transport at certain times of the year. Hence, ABC Freight Brokerage will be well equipped to offer excellent service that will make the customer feel at ease."
5.2 Communicating with customers
Knowing how you will be communicating with your clients is crucial. New and emerging technologies give you a wide range of telecommunications choices. For example, you can get a dedicated telephone line for home-based businesses from your local telecom company.
You may also want to have some system set up so that your customers can reach a live agent at any time of the day, 24/7.
Also, it is intelligent to opt for a flat-rate nationwide calling package. This way you will not need to pay extra charges for long distance calls.
Another smart thing to do is to setup a website with a contact form so that a customer can contact you via email. Learn how to build a website in step 13.
6. Financial projections
Outlining your financial projections is the most important step if you're planning to impress investors and lenders. It helps you to define your financial obligations, showcase your company's profitably, forecast sales, and project cash-flow numbers.
Without writing the financial section of your business plan, you are unlikely to get a bank loan. A commercial bank loan officer will want to know the financial projections for your company so that he/she can forecast an exit strategy or know if there is room to make a profit.
The good news is that starting a freight brokerage does not have many start-up expenses like businesses in other markets.
In this business, cash flow management is integral. You need to ensure you have enough cash flow to pay your carriers, weeks before your customer (shipper) pays you. If you do not pay your carriers, they will probably stop accepting your loads.
When writing this portion of your business plan, focus on how you will be managing your receivables and payables on a daily basis. Print out the attached business plan worksheets to begin filling in finances. Do not confuse these documents as accounting reports.
Other things you'll need to take care of include tax and credit policies. I have further discussed managing finances in step 14.
In conclusion, the most effective business plan is dynamic that evolves as your business grows and changes. Be sure to update your business plan so that it reflects the current reality of your business, the geographical information where your business operates, and your present and future goals for your company.
Step 6: Form a Legal Structure
As mentioned earlier, forming a legal structure is important because it affects your financial liability, the amount of taxes you'll pay, and how much control you have over your company. The legal structure details the ownership of a company. There are a number of options you have when forming the legal structure of your enterprise:
Sole proprietorship
A sole proprietorship is the easiest type of business to manage. To set up your business as a sole proprietorship you need to apply for the required licenses to do business in your local city and state. There is no need to apply for federal taxpayer identification (FTI) number. Instead, you can use your social security number to file your annual taxes. Simply report your company's revenues and expenses on a Schedule C form and attach it to your tax return.
A downside to choosing sole proprietorship as your legal structure is that you are 100 percent personally liable for all the business's debts and responsibilities. This includes taxes, lawsuits, and outstanding loans. Also, as a sole proprietor you are not able to transfer a stake in your company. Therefore, I suggest you do not choose sole proprietorship as a legal structure.
Partnership
Partnership is a legal structure where the company is owned by the partners. It is very similar to a sole proprietorship legal structure but in a partnership, there are more than 1 person owning a percentage of the business. Because a general partnership or limited partnership structure makes filing taxes more complicated and holds the general partner liable for company debts, it is not recommended to start your business using any of the two structures.
The best way to set up a legal structure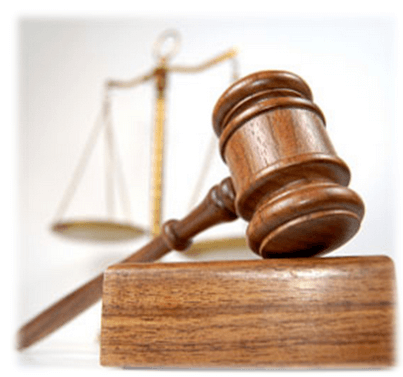 For state business requirements, all types of corporations such as S and C Corporations are viewed the same. The differences between types of corporations arise when dealing with taxes.
Nevertheless, the best way to set up a legal structure for your new freight brokerage is either a Limited Liability Company or C Corporation.
Limited Liability Company is a term for a legal structure where the business owner's personal assets are protected in situations such as lawsuits. A LLC is a good way to set up a legal structure because it provides the limited liability protection of a corporation and at the same time is not susceptible to double taxation as a C Corporation. A LLC is ideal if you will not be seeking investor capital or bank financing. Investors do not like to invest in LLC companies because of a couple reasons. Firstly, many investors have tax-exempt partners which means that investors are not allowed to invest in pass-through companies such as LLC's. Secondly, there are legality issues with K-1forms which make LLC's unsuitable investments.
If your business requires outside funding or investments, then consider incorporating as a C corporation. A C Corporation allows a company to have an unlimited number of shareholders. It also provides the same level of limited liability protection as an LLC.
However, C Corporations are susceptible to double taxation: once when the business earns the profit, and second when dividends are distributed to shareholders. Hence it may be a good idea to ask your accountant to review your company's financial data to see if there are any discrepancies. Nonetheless, good tax planning can minimize the effect of double taxation. Certainly, there are numerous tax benefits a C Corporation has that lower the impact of double taxation. For instance, tax breaks for corporations include charity donations, rents, compensation of officers, and repairs and maintenance.
How do you incorporate as a C Corporation?
Our recommendation for forming a legal structure for your freight brokerage is to incorporate it as a C Corporation. You don't need a lawyer who will likely charge you a ridiculous amount of money to setup your C Corporation. There are plenty of online legal technology firms that can incorporate your business for a reasonable price. For example, LegalZoom.com is an industry leader and well reputed online legal services provider.
To put it straightforward, your job in completing this step requires you to form a C Corporation. To do that, some things you will need to do include:
a) Register your business name
b) File a certificate or articles of incorporation at your corresponding Secretary of State office.
c) Write your corporation's bylaws. Corporation bylaws are rules and guidelines for running your business. For instance, you must schedule a directors meeting.
d) File form SS-4 to get an Employer Identification Number (EIN). An EIN number is your corporations tax ID. Obtaining an EIN number is relatively easy and you can get one within minutes by applying online.
e) Issue stocks. (If you are the only director then you own 100%)
f) Hold regular director's meetings. Continuing holding directors' meetings is important to maintain your corporation.
Remember if you are starting out by yourself, then you will be the sole owner/director for your company. Even in the circumstance that you are the only person operating your business, you are still obligated to ensure compliance with local, state, and federal regulations. Again, to make the job of incorporating your business easier use the legal services of the Nation's leading online legal service provider; LegalZoom.com
Read this guide from LegalZoom.com to further learn how to incorporate your freight brokerage into a C Corporation.
Step 7: Get insured
It is smart to sit down with your insurance provider each year to discuss the insurance needs of your business. Often, insurance companies will develop new packages that are beneficial to those who own a business in the transportation sector.
If you are operating your freight brokerage from your home office, you should consider an insurance policy that covers your business equipment. If you are operating your freight brokerage from a commercial facility, understand that the landlord may require you to have some liability insurance.
Also, aim to do business with insurance agents that mainly deal with freight brokers and transportation companies.
Conversely, a type of insurance policy that your freight brokerage is strictly advised to have is contingent cargo, vicarious liability, and general liability. You will need these three types of insurance policies because most shippers will request them and they will protect your business.
Contingent cargo insurance
Contingent cargo insurance is an insurance structure that protects freight brokers from being responsible if the shipper's cargo is lost or damaged in transit. Although it is not legally required, many carriers will decline to do business with a freight brokerage if the freight brokerage does not have a contingent cargo liability insurance policy.
Contingent cargo insurance covers common causes of cargo damage, theft, and loss. Be sure not to confuse contingent cargo insurance with cargo insurance.
General liability insurance is designed to protect you from losses incurred due to bodily injury or property damage.
Vicarious auto liability and umbrella
Vicarious auto liability and umbrella insurance protect you in case a lawsuit is filed against your business. For example, in negligent hiring cases, the insurer will defend your business, and if you are found guilty, your vicarious auto liability and umbrella will be in a position to cover the losses incurred.
General Liability
General liability insurance will protect you and your business from claims filed against, injuries to customers, employees, and vendors that may happen at your workplace. It will also cover any property damage caused by a third party.
Workers Compensation
If you have two or more employees, you are legally required to have workers' compensation insurance. It is also a good idea to check whether a carrier has workers' compensation insurance before doing business. If the carrier is not required to have workers' compensation within their state, then you should get a written statement from the carrier.
Speak with your insurance provider about insurance policies for your freight brokerage business. When assessing the best insurance broker, check that they are insured, bonded, and licensed.
We recommends Reliance Partners or Truck Writers insurance firm for all your freight brokerage insurance needs.
Step 8: Learn to operate your business and manage necessary paperwork
Concept of Freight Brokering
The basic idea behind brokering freight is relatively straightforward. A shipper (also called the consignor) notifies your brokerage that they need a load moved. You complete your internal paperwork and check to see if any carriers in your network have an available truck.
Once you've found a potential carrier to haul the load, you need to fax a load confirmation and rate agreement to the carrier.
If a carrier agrees to transport a load, their representative will sign and fax back the document. Once the carrier has dispatched the driver, get the driver to give you call notifying when the load is picked up and when it is delivered.
After the load is delivered, the carrier will fax (or email) you an invoice and the original bill of lading form. In turn, you will need to send an invoice to the shipper (customer). Next, you will need to pay the carrier.
The aforementioned is essentially how freight brokering works.
Quoting and Negotiating rates
Quoting and negotiating rates is not an easy task. There are many different factors that go into developing a pricing structure.
However, the two primary factors that go into deciding freight charges are weight and distance. The type of trucking equipment needed is also a key factor. Moreover, the number of stops the driver will have to make to pickup or deliver the load also affects freight charges.
As a professional freight broker, you want your prices to be competitive. For your prices to be competitive, you need to understand how the market is performing.
A neat way to access valuable data for freight charges is to obtain tariffs from carriers. These taxes will give you an overview of the current freight rates in the market.
Another way to access data to calculate freight rates is to use DAT Trendlines. This tool is updated every Wednesday and can help you understand the going rates for dry van, reefers, and flatbed trucks. Furthermore, load boards can provide you with spot rates so that you can better understand freight charges as they relate to your brokerage.
An essential step in negotiating a freight rate is to know what your variable and fixed costs are. Remember, your job is to get paid a higher amount from the shipper and pay the carrier a lower price. The difference between the two rates is your revenue.
When negotiating, you want to know what the load to carrier ratio is. If there are more trucks than loads, you are in a position to pay the carrier a lesser amount of money.
Most shippers will quote a rate first, and it is the broker's job to accept or negotiate the given rate. As a broker, your commission will be 8-14 percent of what the shipper pays you. Shippers will often quote a rate based on the cost-per-hundred-weight. Remember, you want to build lasting business relations, and that may mean taking a lower percentage for the first couple loads brokered.
To counter-quote a rate given by your shipper, follow these nine guidelines:
Determine where the load will be picked up
Determine the destination where the load is going
Find the gross weight of the load
Determine if the carrier will make more than one stop
See if pallets are needed
Determine the time the load shall be picked up
Determine in your shipper or receiver requires appointment time.
Determine if the shipper or receiver will be billed
Rinse and repeat the process.
When deciding how much you will pay the carrier, take into account all the expenses related to brokering that load. Also, calculate the total miles the truck needs to move to pick up and deliver the load. For example, a shipper pays $2300 to move a load, and you the broker take a 10% profit and pay the carrier $2070 for a load that will be transported 1,200 miles. Given that, you will pay the carrier $1.73/mile which is a reasonably good rate.
Use this tool to compare your rates within the industry.
Cost/Mile
Revenue/Mile
Profit/Mile
Variable cost/Total miles
All invoices/Total Miles
(Revenue/Mile)

–

(Cost/Mile)
As a broker, you want to ensure every load results in a win-win situation for you, the carrier, and the shipper. Remember, you want to build lasting business relations, and that may mean taking a lower percentage for the first couple loads brokered.
How to Find Carriers
There are thousands of motor carriers doing business in the United States. As a freight broker, your job is to find carriers that meet your customer's demands and that the carrier is dependable and is complying with trucking regulations.
When finding a carrier to haul your customer's freight, avoid dealing with carriers who utilize a technique called pooling distribution. Pooling distribution is a strategy where loads are dropped off at certain locations, and they stay idle until the carrier finds a driver with the right equipment to haul the load.
There are a few ways you can find carriers that can meet the needs of your clients. The first way is to search on load boards. There are thousands of loads posted on load boards every day! The load board we recommend is the DAT Load Board. It is the largest active load board and provides real-time transportation information.
Another way you can find carriers is through business directories and trade magazines. Once you find a suitable carrier, you'll need to cold call those companies. If you need some help on how to, cold call refer to step 13.
When evaluating freight carriers you want to check their authority. A carrier must be authorized by DOT for transportation of goods for hire. They must have a registered USDOT number and an MC number. Next, visit the FMSCSA Safety and Fitness Electronic Records System to verify the credentials of the freight carrier. You will also want to check the carrier's cargo insurance. All carriers are required-by-law to have a minimum amount of insurance. Also, find out how many claims have been filed against the carrier. You do not want to do business with companies that have too many claims filed against.
How to Find Shippers
Lead generation is one of the most crucial steps you need to take to sustain and grow your business. As a freight broker, you should not aim to find loads but to find clients with whom you can develop a business relationship with. Business relations are far more likely to provide a steady flow of freight as opposed to finding loads on a load board.
The DAT load board is an excellent resource that can help you get your freight brokerage business off the ground. You'll want to use load boards as you get started but over time you will want to build strong business relations with your clients.
Business directories is also an excellent way of finding freight that needs to be hauled. For example, the Department of Agriculture provides a list of produce related shippers. Other business directories that can help you find shippers include ThomasNet.com and MacRAE's bluebook.
Word of mouth is another technique that you can use to find shippers, especially at trade shows and networking events.
You also need to perform credit checks on your shippers to make sure you will get paid on-time. Most load boards will provide you with the shipper's credit information. However, if you are not using a load board, you can request credit information directly from the shipper.
Filing the necessary paperwork
Collect information from the Shipper
There is valuable information you must collect from the shipper and carrier.
Required information of a consignor you must collect includes company name, physical (+billing) address, cell, voice, fax, pager phone numbers, important points of contact (ex. Shipping Manager), freight type (ex. produce), type of equipment needed, and pallet exchange details. You may also need to collect any other special requirements that may vary depending on the kind of freight you are brokering.
The information you collect from shippers will likely remain the same throughout the years. However, it is important you verify the shippers' information at least once a year. You can include the checking of files periodically into your shipper contract.
Also, it is intelligent to ask your customers if there are any new shipping needs they may require. This way you can develop new products and services to serve your clients better.
Shipper/broker agreement
When you are ready to bring a new shipper on board to your business, you will need to establish a shipper/broker agreement. Through the agreement, you will form a binding contract with the shipper. This agreement will help you collect invoices faster and address who is liable in case something goes wrong. Download this provided shipper/broker agreement template and feel free to edit any sections as they uniquely apply to your business.
Collect information from the carrier
Required carrier information you must collect includes carrier's name, type of carrier, physical (+billing address), cell, voice, fax, pager phone numbers, important points of contact (ex. dispatcher), terminal locations, USDOT number, federal tax ID number, pallet exchange details, and carrier's traffic routes.
Other relevant information you will need to get from carriers includes copies of insurance certificates, certificate or authority, and general commodity tariff copies. These documents will help you verify that the carrier is licensed and insured. Once you've collected all the information, file it in an organized manner for quick referral when you need it.
Carrier/broker agreement
If you are working with a brand new carrier, you will first need to set up a carrier/broker agreement. A critical statement that your carrier/broker agreement should have is that the carrier should assume all responsibility for paying fuel taxes, weight and distance based taxes, and violation fines.
On the carrier/broker agreement, you should mention the carrier's USDOT number, business name, and physical address.
You also need to state that freight rates will be negotiated on a per shipment basis. To protect yourself and your company, include that the carrier is liable for damage or loss to the freight, as well as is responsible for any personal injury or damage to other vehicles. You are free to use this broker/carrier agreement from the National Transportation Brokers Association.
Load Confirmation and Rate Agreement
Once a carrier agrees to transport a given load, you need to complete a fax a load confirmation and rate agreement form. Click here to download a sample of a load and rate agreement. You can use this sample as a template at zero cost to you.
Bill of Lading
A "Bill of Lading" also called a BOL or B/L is a document issued by the shipper that provides information on the type and size of the load, special handling instructions, and its destination location. A Bill of Lading also gives border crossing personnel and highway regulatory agencies with detailed information on the freight being transported.
The bill of lading is signed by the driver acknowledging that the load has been received. Because the shippers and carriers prepare and handle the bill of lading, as a broker all you need to do is retain a signed copy for your records.
Contracted Laborer
In your freight broker career, you may be presented with a scenario where an individual contractor unloads trucks for the consignee (freight receiver). In this situation, the contracted laborer will issue the carrier a contract labor receipt. The carrier will pay the contracted worker and in turn will look to your for reimbursement. You have the option to forward the costs to the shipper or pay the fee yourself.
Invoices
Once a load has been delivered to the consignee, you will receive an invoice and bill of lading from the carrier. As a broker, it is your responsibility to pay carriers on time.
With the documents provided you will need to prepare your own invoice to send to your customer (shipper).
Click here for a sample invoice that you may use for FREE!
If the bill of lading specifies "collect at delivery" or a similar phrase, then you will need to send the invoice to the receiver.
Learn how to deal with problems
At some point in time, you are bound to encounter a problem affecting your business. Knowing what to do in problematic situations is essential to sustaining and growing your company.
The first thing I should address is that you need to have a high attention to detail as a freight broker. In fact, a few minor errors on your part can result in a lawsuit against your company.
Common problems you may encounter that delay the delivery of freight include truck malfunction, heavy traffic, closed highways, drivers suffering an illness, and extreme weather conditions.
Even though you are not directly liable for cargo loss or damage, you can still be found negligent. The only conditions in which nobody is accountable is to acts of God or government intervention
It is advised you instruct the drivers of the carrier you're working with to check the load and maintain complete documentation to prevent you or your carrier from blame if losses are the shipper's fault.
Another scenario that can happen is if the drivers are doing a poor job of securing the freight or are stealing a portion of the load. In this case, you will want to stop working with the carrier.
Also, make it routine to check the reason behind damage claims filed against a carrier
Often enough the shipper may shrink wrap pallets of boxes to the point that it is not possible to count the number of boxes on each pallet. If these circumstances arise you should advise the driver to write "contents and condition unknown" on the bill of lading. This means that in case something goes wrong, the shipper will be liable.
Overall, if you find yourself immersed in a problematic scenario, you should be open and honest with your carrier and shipper. Together, all three parties can figure out a possible solution.
Startup Equipment Checklist
A major financial advantage freight brokers have is the low cost of starting up. There is little need to lease an elegant office. And there is also no need to buy expensive equipment such as a tractor-trailer. Ideally, all you need is a good home office setup.
The following highlights the right equipment and tools needed to get started as a freight broker:
Computer and High-Speed Internet Access
This step is relatively straightforward and requires you to have a computer hooked up to high-speed internet.
Freight Broker Software
Utilizing freight broker software is optional but can save you tons of time when you're filing paperwork. Our recommendation for the best freight broker software is Tailwind TMS
Phone line
Because you will need a method to cold call as well as talk to clients and contractors, you will need phone access. You may start off as using your home or cell phone as your primary phone line, then switch to a dedicated line after generating some revenue.
Metered mail machine
Avoid using postage stamps when sending mail because it does not portray a professional impression. Instead, opt for metered mail because it is the most appropriate for business applications. Metered mailing systems can be bought at Stamps.com. Postage meters are printed in a percentage of a cent which can equate to large savings if your business will be sending a lot of mail
Fax machine
A fax machine is a tool that will quickly pay for itself. Our recommendation is to purchase a multi-function printer that features a fax machine.
Paper shredder
Paper shredders will act as a security guard for all your paperwork. Shredders eliminate the risk that someone may find and use information on internal and confidential documents.
In conclusion, step 8 should give you enough information so you can start operating your brokerage. Continue reading further to find out about legal requirements.
Step 9: Obtain a USDOT number
If you are a freight broker that will be involved in interstate commerce, then you must apply for operating authority from the Federal Motor Carrier Safety Administration (FMCSA). The FMCSA is a regulatory government agency that is a part of the U.S. Department of Transportation. It oversees interstate commerce and enforces safety rules.
Since December 12, 2015, new brokers are required to file for authority via the Unified Registration System (URS). The URS is an online electronic registration system that will simplify the registration process for new applicants. Existing brokers with either a MC, USDOT, or FF number must re-apply for their broker authority on April 14, 2017 on-forth.
To apply, you must pay the $300 application processing fee. Once you file your application, you will be assigned your USDOT number that gives you the authority to operate a freight brokerage.
However, upon completing the Unified Carrier Registration, you will need to pay an ongoing annual fee of $76/ per year. ste
To begin your application with the URS, click here.
Step 10: Get a Surety Bond or Trust Bond
Every freight broker is responsible for having a $75,000 surety bond or trust fund. If you are using a surety bond, fill form BMC-84. If you are using a trust fund, fill form BMC-85
The surety bond or trust fund is proof of financial responsibility. It means that you have access to enough money (liquid assets) to meet your obligations as a business and are capable of paying any potential claims. Because many people do not have $75,000 to post a bond, they utilize the services of a bonding company. Bonding companies will charge a non-refundable fee and ask the client to post a collateral asset such as a home, car, equipment, etc.
Surety bonds are a three-party agreement between the principal (your freight brokerage) obligee (the FMSCA), and the surety (insurance company providing the bond). They are paid on an annual basis with a cost ranging from $500-$6000/ per year. Surety bonds need to be renewed every year.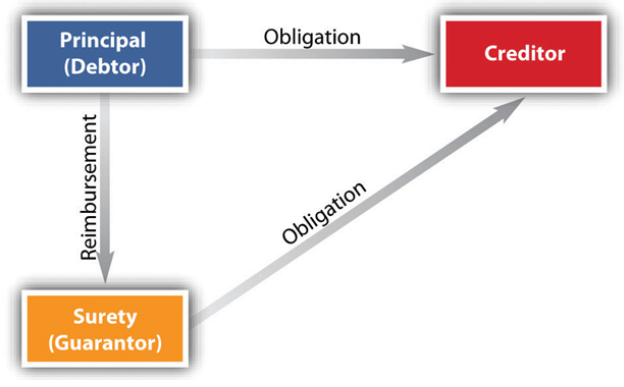 The purpose of a surety bond is to ensure that a freight brokerage follows all applicable laws and regulations and delivers on its promises. Essentially, it is an additional line of credit for your company.
Suppose if ever you are unable to pay a claim: in this case, the bonding company will pay the claim and require you to repay the bonding company within 90 days.
Also, since surety bonds have a significant amount of risk involved, the bond provider will need to review your personal assets, your business plan, and your credit history. If the insurance company evaluates your application and see that everything looks good, then you may not have to pay the full bonding amount but pay only a percentage. The insurance company where you obtain your bond from will file the required paperwork with the FMSCA.
Premiums for surety bonds can range from 1.2% to 5%. The best way to reduce bond premiums is to have a good credit score.
Step 11: Designate a Process Agent
The next step in starting your freight brokerage is to appoint a process agent for your company.
st
A process agent is a person upon whom court papers may be issued to in the case a legal proceeding (lawsuit) is brought against the freight brokerage. Brokers must list process agents in every state they have an office location. They must also designate process agents in which states they write contracts. For example, suppose ABC Freight Brokerage is located in Washington State and it signs contracts with shippers and carriers in California and Oregon. Hence, the broker must designate process agents for California, Oregon, and Washington State.
If you do not have any employees, then you can designate yourself as the process agent.
How to designate a process agent?
To designate a process agent, download and fill Form BOC-3. A freight broker can file on their behalf. Only one form should be submitted that covers all states in which your brokerage operates.
You cannot use a post office box as your address when filing form BOC-3.
Once you've completed the BOC-3 form, sign it, and send it to the following address:
FMCSA
1200 New Jersey Ave., S.E. (W63-105)
Washington, DC 20590.
Step 12: Build strong industry relationships and partnerships
Business is just as much about people as it is about profits.
Even though you may be the boss of your company, you are not expected to know everything, especially at the beginning. If are you are completing each step as directed, you have a high chance that you will succeed at freight brokering. If you need to turn to a professional for information and assistance you can speak with instructors and student advisors from Tri-County Techincal College given you, have enrolled in the program as directed.
Other relationships you will need include carriers, shippers, bankers, insurance agents, attorneys, and accountants.
Carrier Relationships
Building a positive relationship with carriers is vital to operating your freight brokerage. Carriers want to work with brokerages that pay reasonable rates and pay on-time. As a freight broker you want to provide the required information to the carrier. For example, send the carrier information about your company, bank information, carrier references, and parts of your business plan such as the mission statement.
Getting the first load delivered will likely be your biggest startup challenge. To make it easier to get your foot into the industry, you can network with carriers at local and national trade shows and conferences. Another way you can network with carriers is by using a load matching service. For more information on load matching services, refer to step 9. Remember; don't treat carriers as a means to an end, but rather as a key partner for your business.
Shipper Relationships
A shipper is the party which has goods that need to be transported. In simple terms, shippers are your customers. Strong relations with shippers are essential if you intend to maintain a continuous flow of business. Most of your clients will be gained by cold-calling, referrals, networking, and contacts.
A neat way to get to know your shippers and their needs is to ask them what their goals are and what their biggest challenges are. Doing this, you will gain insightful information and can provide a new service or product to meet your customer's needs.
A good broker communicates daily with ship his/her shippers to let them know the status on their shipments.
Shippers deserve to know delays on their shipments including mechanical breakdowns, severe weather conditions, and heavy traffic. The last thing you'll want is for the receiver to tell your customer that the load was not delivered on-time or was delivered damaged. Remember, your business reputation is at stake, and it is ultimately your responsibility to preserve your company's identity.
Banker Relationships
Solid relations with your banker are necessary for your freight brokerage. Quite often in this business, you will need to pay your carriers before the shippers pay you. If carriers don't receive their payment on time, then they will refuse to work with you in the future.
Therefore, to solve this dilemma you may need to bank on a line of credit. Lines of credit range from $200,000 to $300,000 for freight brokers. Instead of establishing a relationship with a banker that handles personal accounts, you will want to apply for a line of credit from a commercial loan officer, preferably one that deals with the transportation industry.
When applying for a line of credit for your freight brokerage business, you'll want to make sure your presentation is excellent. For instance, be sure to review your business plan with the banker so that they can verify your business and finances.
Often when obtaining a loan, you need to lender something in collateral such as truck equipment. Because you do not have assets you can put up as collateral, you will need to ensure your credit rating is good.
Building a relationship with more than one bank is also recommended. If a bank dissipates in a merger or acquisition, then you will be protected from any disturbances.
Attorney Relationships
Many freight agents wish to advance their careers to become a freight broker. You may be surprised to know that this situation can be a sticky one. It may seem practical for a freight agent to leave their employer and start their own business.
However, there are legal ramifications in this scenario. For instance, employee contracts such as non-compete and confidentiality agreements can prevent you from starting your freight enterprise. Hence, it is recommended you take your employee handbook and contracts to an experienced lawyer so that the attorney can review the documents.
Scenarios like the one mentioned above are examples of why an attorney can be a valuable contact. Attorney's can be useful to freight brokers in many ways. Firstly, they can advise you of any potential litigation you or your business could face. Secondly, an attorney can help you collect bad debts. Moreover, an experienced business and transportation lawyer can assist you in establishing employee policies and procedures.
In any circumstance you do not know of the legal ramifications, you'll have your attorney by your side to guide you. Therefore consider adding an attorney to your advisory board.
Accountant Relationships
An accountant is valuable to your freight brokerage every tax season. Accountants can help you develop your overall financial strategy. They can also contribute to organize financial data for your business and ensure you do not overpay any taxes.
Insurance Agent Relationships
A dedicated insurance agency that understands your business needs is invaluable. Establish a positive relationship with your insurance company. A good insurance agent can inform and consult the best policies and coverage you need as a freight broker. They can also help you create risk-reduction systems and can handle any claims on your behalf. Refer to step 8 for more information on freight brokerage insurance. fr
Step 13: Market your business and generate sales
Learning how to market your freight brokerage the right way is one of the main ways to convince carriers and shippers to do business with you.
Select a niche market
As stated earlier, you really want to select a niche market within which you will broker freight. It is very challenging to try to sell everything to everybody. And this is why you need to focus in on a market segment, especially when you are just starting out. A niche can be defined based on geographical location, freight type, or equipment type.
For example, conducting pallet exchanges is a neat way to add value to the consignee (the party receiving the shipment).
In fact, if you succeed at applying this technique, it can be the unique value proposition for your company
Fill in this worksheet to get started on developing your marketing strategy.
Build a website
A solid looking website along with the right social media accounts should be a part of your marketing strategy. Through your site you can write articles that may convince your target customers to do business with you. Social media such as Facebook, LinkedIn, and forums are a great place to start promoting your brand.
It is important to produce enough content to support your social marketing efforts. The different types of content include special reports, images, videos, comments, and online posters.
Building a website for your freight brokerage will cost about one hundred and fifty dollars ($150). Here's how to do it:
Registering your company domain name and getting a hosting plan is very straightforward if you use Hostgator. A hosting plan provides the computer server on which your website will be built upon. Hostgator offers great deals and service for website creators. They also give you a free domain name registration with any of their hosting packages.
Simply go to the Hostgator website and follow the on-screen instructions. After you have signed up for Hostgator, refer to your email to retrieve your Cpanel login details. Enter your login details to the Cpanel link to access the backend. Next, click on QuickInstall and follow the on-screen instructions to install WordPress.
Once you have installed WordPress, you need to select a transportation theme. I prefer to use Themeforest where you can get a great looking theme for $30-$60. The theme I recommend is Logistic. You can also type in transportation into the ThemeForest search bar to view other themes. To upload the theme to your WordPress just click on Appearance> Themes > Add New. You can begin customizing and adding the required information to your new website!
Generating sales
As a freight broker, you want to convince shippers that you can meet their service needs better than your competition. There are a lot of shippers who need to move their freight on time, in the original condition, and at a reasonable and competitive rate.
Phone to Phone Sales Call
A major rule for phone-to-phone sales calls is that your phone call should not exceed 45 seconds. Shippers want to work with brokers who value their time and get to the point quickly and effectively.
Before you begin cold calling, you'll need to pre-qualify each customer. Basically, this means you need to know if the shipper will make a good candidate to do business with.
When qualifying potential customers, you want to look at factors such as the type of freight they are moving and the revenue potential they can generate for you. Most of the information you will need to qualify potential customers can be found by Googling the target company.
When you get on the phone, respectfully ask the person answering general questions such as their name, title in the company, and what they are in charge of doing.
Most of the time when you are cold-calling you will be connected to the reception desk. When this happens say something along the lines of "Can you provide me the name, title, and phone number of the person that is responsible for choosing carriers for your outbound shipments"
Remember; do not pitch your broker services until you are connected with the decision maker. Once you are connected to the decision maker, begin by asking if they have freight to move and what their business needs are. For example you can say something along the lines of "Before I tell you the benefits our company can give you, I'd like to know what needs do you have for moving your outbound freight?"
At this stage, the decision maker will tell you what they need, and it's a good idea to jot down the information on a notepad.
If a shipper asks you if you provide a service that your business does not, never say no to the customer. Instead, be flexible and ask if you may get contact them at a later date when you have found a carrier with better rates and service bundle. Another neat trick is to ask the reason behind each question. This way you know why the questioner is asking the question and it puts you in a better position to respond.
By the time you have figured out the needs of your customer, it's time to address the benefits your brokerage can provide for your clients. In effect, you do not what to confuse benefits with features. For instance, an "online load tracking system" is a feature, knowing "all shippers can track exactly where and how a load is being moved at any given time" is a benefit.
Remind yourself that this business is based upon relationship building. To go the extra mile, consider taking the shipping clerk (decision maker) out for coffee to discuss business face-to-face.
The next step in the sales calling process is to negotiate a rate with the customer. Be sure to research freight hauling prices for your load so that you can offer competitive rates. Refer to step 9 to learn more on negotiating rates.
If you are successful at securing a customer, you will need to proceed with the paperwork as mentioned in step 9.
The fact that you will face rejection from a potential client is just the reality of doing business. If you succeed at pre-qualifying, understanding needs, explaining benefits, and offer competitive prices, you are likely to have a good conversion rate for your sales calling efforts.
Step 14: Manage finances
Although starting a freight brokerage does not require lots of cash to setup facilities and equipment, it does require enough cash flow so you can pay carriers on time. While most shippers will pay within a few days, certain shippers may take weeks to pay. In this scenario, you want to pay your bills on time. As a result, you will maintain a good business reputation in the market and this will entice new partners to work with you.
Be sure to monitor your receivables and payables on a daily basis to monitor cash flow. Also, consider adding a policy into your shipper/broker agreement that insists customers to pay within a pre-ordained time frame.
Establishing credit policies and procedures
Because you will be invoicing your customers (shippers) and/or consignee (receiver), you need to establish proper credit policies and procedures. When a freight broker agrees to move a load on behalf of the shipper before getting paid, he/she is extending credit to the shipper. You must have an assumption that the shipper intends and is capable of paying you.
Even though most shippers will pay on time, you need to safeguard your business from the consequences that may happen if the shipper doesn't pay on time or doesn't pay at all.
Have every shipper or consignee fill out a credit application. On your credit application have shippers fill out an acknowledgment that they understand and agree to conform to your credit policies.
On the invoice, you send to the shipper or consignee, seemingly specify the amount of time before the invoice is overdue. It is a good idea to conduct a re-evaluation of your customer's credit on an annual basis. If a creditor passes your credit check, you still need to remind the shipper that extending credit is a privilege that can be revoked if the shipper fails to meet your policy guidelines.
If they refuse to fill out a credit application, seriously consider if you want to work with them as a partner. Moreover, be sure to monitor any changes in your customer's operation of their business. For instance, a lower amount of freight needed to be shipped is an indicator that something is going wrong.
Remember, trucking companies have to pay for fuel, insurance, drivers, and much more. Hence, cash flow is just as important for you as a broker as it is for the carrier.
Taxes
As a freight broker, you need to pay an array of taxes. Therefore, it is important to file your income and expenses in an accurate manner. You will need your records of income and expenses when it is time to pay local, state, and federal taxes. If you have incorporated your business as a C corporation as recommended earlier, you will need to pay payroll taxes for yourself. If you have hired employees, you must pay payroll taxes for your workers. Other taxes you may have to pay are property taxes on your equipment and inventory. Moreover, business license fees and maintaining your company's corporate status may incur taxes as well.
Speak with your accountant to address your financial management needs.
Step 15: Grow your business
When you start your freight brokerage business you will learn valuable insights into how the transportation market operates. However, a time will come when your company will need to expand. Growing your business can mean hiring employees, moving into a commercial office, or increasing revenue and profit margins. A key point you want to take into consideration when expanding your business is to build a strong positive reputation. In the transportation industry, shippers, carriers, and other brokers will usually know each other. As a result, if your company's performance is poor, don't expect for word to get around.
Step 16: Become a Certified Freight Broker
Much of what you have to know on how to become a freight broker or start a new brokerage business is covered in this guide. If you are following each step as described, I am confident you will succeed. However, you still need to obtain a CERTIFICATE recognizing you as a TRAINED FREIGHT BROKER. Hence, it is directed that you obtain a freight broker training certificate from Tri-County Technical College to complete this guide. Within this 180-hour training program, you will learn technical expertise and industry secrets.