TruckFreighter.com has compiled a list of the top 5 must reads for any aspiring or experienced freight broker. The insights you will gain from these books will help improve your business and enable you to bring new developments to the industry.
Start Your Own Freight Brokerage Business is an excellent resource for existing freight agents to learn the process involved in operating their brokerage. It is a brief read of 125 pages and has been developed by Entrepreneur Magazine. Even if you are a seasoned veteran in freight brokering, this book has several useful tips that make it worth the investment to include it in your bookshelf. This manual covers topics such as making your first business steps, getting licensed and obtaining your surety bond, organizing and managing your processes, hiring employees, marketing your brokerage and setting your finances straight.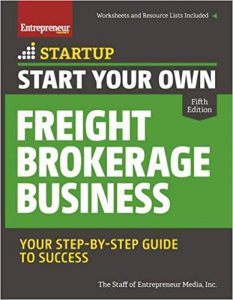 The Definitive Guide to Transportation: Principles, Strategies, and Decisions for the Effective Flow of Goods and Services is a textbook published by the Council of Supply Chain Management Professionals. The book is a comprehensive resource for transportation professionals to acquire in-depth knowledge of the industry. It features a variety of different content types such as charts, summaries, references and more. Numerous schools use this textbook as a learning resource in their classroom training programs. Although CSCMP has published several other similar books in this category, The Definitive Guide to Transportation is the one most suited for freight brokers because it explains relevant topics such as freight rate pricing, logistics technology, and transportation economics.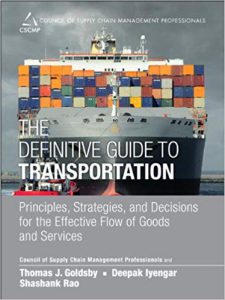 Working as a freight agent or as part of a brokerage probably meant you did not always need to possess an in-depth knowledge of how to price freight. However, as a leader and a freight broker, you will need to know everything there is about freight rate pricing. To conduct this analysis, you will need to obtain the most authoritative source out there on freight rate classification which is provided by the National Motor Freight Traffic Association. This is the industry's premier standard on freight rate pricing analysis. Brokers often instead use bench-marking as a primary method to know what to charge shippers. Bench-marking is mostly the practice of charging a rate based off an estimate of what others are costing. This often leads to brokers charging less or sometimes even more than they should be charging the shipper which results in scarce profits for carriers.
Logistics Engineering Handbook is another resource that takes the form of a textbook. It has excellent coverage in all aspects of truck transport and other modes of transportation. It covers emerging trends in the industry including third-party and reverses logistics. Published by the Virginia Polytechnic Institute and State University, the Logistics Engineering Handbook boast substance with its 640 pages of in-depth content. It is available on the Amazon Bookstore.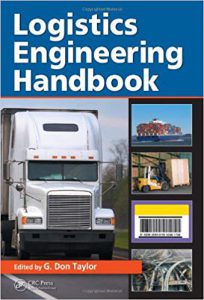 If you are a former trucker who wants to enter the brokerage side of trucking then you are at the correct resource page. Our resource will guide you on your training path as you learn, how to become a freight broker even if you have little to no experience.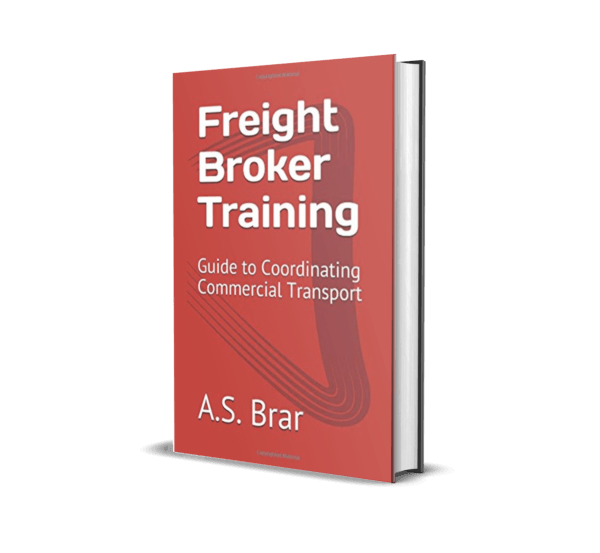 Finally, The Freight Broker Training Guide contains the step-by-step process that you need to follow in order to start your brokerage with insider's information from the authors who are active freight brokers or trainers. You can learn about building relationships with shippers, doing your paperwork, as well as tips about your rates, billing and payments.