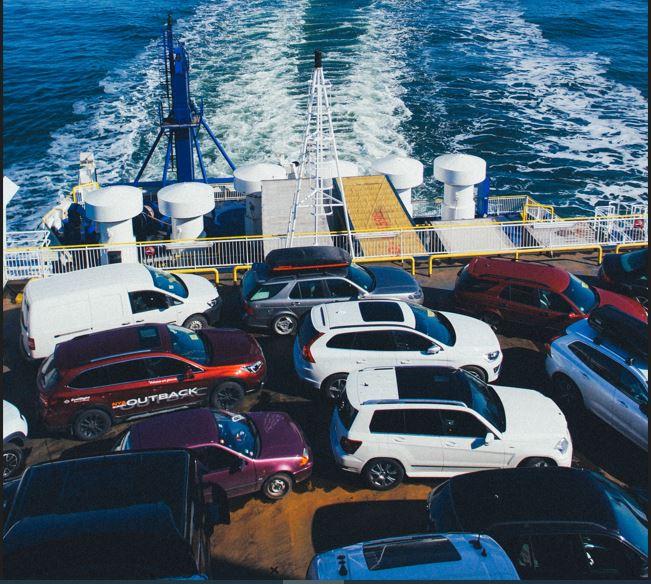 Before you start your auto transport business, it's a good idea to understand what goes into the process.
Below we'll break down the process of how to become an auto transport broker, vital details you don't want to miss, and much more.
Let's get started.
How to Start as an Auto Transport Broker
1. Understand longevity is key
Before you get started, understand that auto transport brokers get a bad rap for being dishonest and shady, but it does not mean that all brokers are trying to scam their customers. It is a necessary part of the business process, but that does not mean that you have to be a part of the dishonest group that gives auto transportation brokers a bad name.
You can be honest in this game, and that will provide dividends with good reviews and trust from repeat customers. You'll be able to grow your business not only on the client-facing side but with the drivers that begin to trust you and get good work from you.
The longer you've been in business, the more connections you make and the easier the process is in the long run. With many clients behind you and a moat of trust, you'll be able to leverage this into even more business in the long run.
2. Create a name
Nowadays, it's not just about the service you provide. It's about the brand and the feelings associated with that brand. Create a name that will catch people's eyes and instill trust in it. Not only that but consider that you'll have to create a website and branding alongside that.
A clever, memorable name will go a long way. Once your customers have seen your name a few times over the years, they'll feel a familiarity with it and be inclined to check out your transportation services.
3. Do your paperwork
Becoming an auto broker involves a lot of paperwork. You may want to hire an attorney and accountant to help you with this process. You will need to start by getting your employee identification number/tax id and creating a legal structure for your business.
After that's been done, you'll need to register for your DOT authority as well as UCR (Official Unified Carrier Registration). It's important as it's required for brokers and carriers alike by the FMCSA to become properly documented.
You will also need to fulfill a surety bond, which is $75,000. If you can't secure the surety bond, then you won't be able to become an auto broker. It's paramount that you verify you can attain the bond before you proceed with the process.
Proper paperwork is necessary so that your prospective clients can determine if you are a legit company or not. If they don't find you listed on the DOT or FMCSA, then they likely won't want to do business with you.
4. Open a business account
Opening a business account will help you with your taxes and keep everything organized. It also may be a good time to look into getting a business loan to help you along with the process. Be warned though, it may be difficult to get a good interest rate because auto brokers are a high-risk business.
5. Start finding leads
Auto brokers need leads to sell to drivers. You can find leads in many ways, by buying them from lead generators, building up your website through SEO, or even doing paid advertisements. It can be difficult to start in the lead-generating business, but with dedication and knowledge, you should be able to start generating leads for your auto broker business. A website like A1 Auto Transport is a broker that sells their leads to other companies in exchange for a fee.
6. Connect with dealers, shippers, and carriers
Before you start connecting with dealers and shippers, it may be a good time to look into getting a CRM for your business. This will help you stay organized through the process and streamline the business.
You'll need to sign up for Central Dispatch, which will connect you with shippers that you can start doing business with. Once you have leads, you'll need to sell them off to drivers that will pay you a fee per client. You'll have to create your contracts and decide how you want to be paid, and it may differ between each driver you work with.
7. Continue providing good service
As the years go by, you must continue operating honestly to build up your clientele and continue to bring in leads that will convert into cold hard cash. Joe Webster, auto transport broker adds: "While some brokers operate on shady practices, I've found that doing the right thing over the years has been vital to growing the business".
Conclusion
Launching an auto transport brokerage requires considerable effort, patience, and adherence to ethical practices. A firm understanding of the business landscape, including the challenges and opportunities it presents, is critical for success. Longevity, branding, proper paperwork, and robust financial planning form the foundation of a reliable and reputable auto transport business.
Furthermore, effective lead generation, building strong relationships with dealers, shippers, and carriers, and integrating a customer relationship management system are equally important for streamlined operations and business growth.
Finally, the cornerstone of an auto transport business lies in the continuous provision of high-quality service. In an industry notorious for dishonest practices, maintaining integrity is crucial to gain the trust of clients, drivers, and other business partners. As Joe Webster rightly emphasizes, doing the right thing can significantly contribute to business growth and sustainability.
So, as you embark on your journey as an auto transport broker, it's crucial to remember these pivotal aspects that will determine your success in the industry. Staying dedicated, organized, and transparent in your dealings can establish you as a trusted name in the auto transport brokerage field.