In the past, the most challenging thing for truck drivers to do was accessing the Internet while on the road, away from a home phone line or broadband connection.
Now, wireless Internet is revolutionizing communication for truckers. With their mobile devices, they can easily connect with their companies, send documents, talk with family, develop friendships with other truckers, stay entertained on the road, and receive updates on traffic and weather conditions. The bottom line is that unlimited, high-speed internet is a must for truckers.
There are many options to choose from to access the Internet while on the road. Here's more information on the most convenient and efficient methods.
Do struck stops have WiFi?
Most truck stops offer WiFi, or wireless Internet, no matter if their location is in a high traffic area or a more isolated region. But keep in mind that some stops may charge a fee before they allow drivers to use their WiFi.
These subscription plans can range from $4.99 for four hours of WiFi to $20.00+ for a monthly subscription that can be used at any of that one brand of truck stop across the nation.
What other rest stops or restaurants offer WiFi?
Truck drivers don't always have to stop at truck stops but can stop at any restaurant or side road outlet along the road or freeway that allows them to park and maneuver their vehicle in and out.
In this case, there are many commercial outlets, coffee shops and fast food outlets that you can take a break at, and they are known for free WiFi, so there are no additional fees or charges to use it.
Some good examples of these are Mcdonald's, Denny's, Hooters, Starbucks, and Dunkin' Donuts.
How else can truck drivers get WiFi?
As mentioned previously, many truck drivers use WiFi at truck stops, other commercial outlets, and restaurant chains.
However, when you are looking to watch a movie or play a game, something that takes more bandwidth, then the WiFi will run slowly. Then there is another element that you could consider.
MiFi, which is short for "My WiFi," is a mobile wireless router and similar to a hotspot.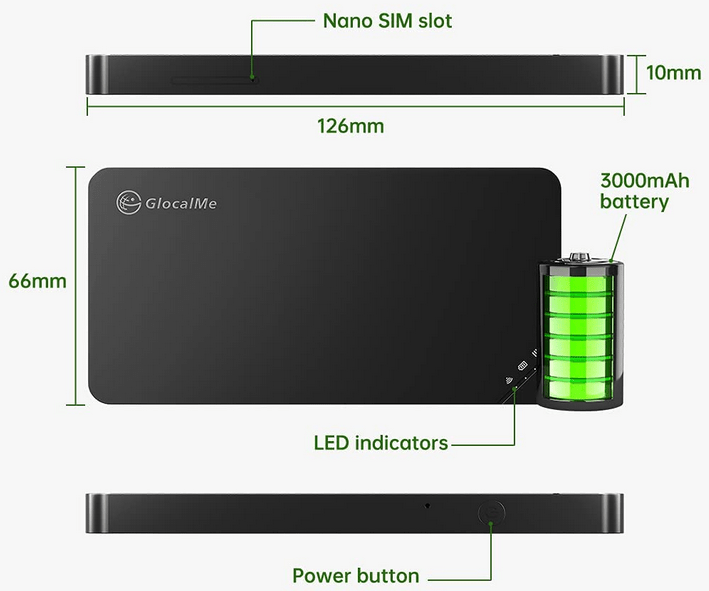 With a MiFi router, you won't be bound at having to rest at a truck stop to use their WiFi, but rather, you would have the capability to be connected most of the time you are on the road.
42 truck stops that have WiFi
We have listed twenty states and some of their respective truck stops that include a WiFi connection for your perusal. These truck stops include independently owned businesses and then some chains. Some having free access and others being paid to use.
Arizona
Holbrook Truck Plaza, Holbrook, AZ; I-10 exit 292
Arkansas
44 T/S I-30 Exit 44
Colorado
SAPP Bros T/S Denver
Illinois
Oasis Service Area I-294 Hinsdale, O'Hare (except Lincoln)
Oasis Service Area I-90 Belvidere, Des Plains
Sapp Bros Truckstop Peru Il
Iowa
SAPP Bros T/S Council Bluff
SAPP Bros T/S I-29 & 2 Percival Neb City
Iowa 80 Truckstop
Kansas
SAPP Bros T/S Junction City
Kansas
SAPP Bros T/S Junction City
Louisiana
Greenwood Rest Area on I-20
Massachusetts
Ludlow service plaza Mass Turnpike I-90 Ludlow (Honeydew coffee)
Michigan
Mobil Truck Stop, Grand Rapids, MI; US 131 exit 75 (76th Street)
Montana
Kum & Go Truck Stop: I 90 Exit 426, Park city
Kum & Go Truck Stop: I 94 Exit 138, Miles City
Crossroads Truck Stop: I 90 Exit 96, Missoula (Inn)
Muralts T/S I-90 Exit 96 Missoula (Muralts Restaurant)
Hood T/S I-44 exit 61
Nebraska
SAPP Bros T/S Sydney
SAPP Bros T/S Ogallala
SAPP Bros T/S York
SAPP Bros T/S Odessa
SAPP Bros T/S Columbus
SAPP Bros T/S Lincoln
SAPP Bros T/S Omaha
SAPP Bros T/S Fremont
North Dakota
Rest Area on I-90
Rest Area on I-90
New York
Walton T/S I-87 Exit 16 Walton (Scotty's Restaurant)
All Service Areas on NY thruway I-90, I-87
Oklahoma
Big Cabin T/S I-44 Exit 283 Big Cabin (super8)
Citco T/S I 94 & 69 Checotah (Americas best value inn)
Pennsylvania
Flying J T/S I-81 Exit 219 New Milford, (Hiex)
SAPP Bros T/S Clearfield
Tennessee
Platteau Travel Plaza: I-40 Exit 320 Crossville, TN ( DQ restaurant)
North 40 Truck Stop at Exit 126 on I-40 in Holladay, TN
Texas
Rest Areas on I-20 I-35
UTAH
SAPP Bros T/S Salt Lake City
Wisconsin
Citco T/S I-90,I-94 Exit 89 Mauston WI (super8 moustons8)
Golden Rule Travel Plaza I-94 Exit 88 Osseo WI (truckstop.net)
Wyoming
SAPP Bros T/S I-80 exit 370 Cheyenne WY (Sapp bros)
A Final Word on Truck Stops and WiFi
Wireless Internet has changed both the professional and personal experience of truck driving. Communication is simple, efficient, and reliable. Truckers don't have to worry about reporting issues, sending documents, or contacting their companies when they have access to the Internet.
Make sure if you are on route to a location that you check beforehand whether or not any additional truck stops (including major chains) have WiFi.