Truckers transport 80% of all the cargo that moves around the United States, making this industry vital for the American economy. The trucks and its drivers are leaders of the country's growth and wealth generation, carrying the goods we all need from one place to the other and almost never stopping.
The trucking industry generated around 726 billion dollars in revenue in 2015, a number that forecasts predict will be 75% higher in 2026 thanks to its more than 1.3 million participating companies. Truckers are very proud of the work they do and in sometimes very rough conditions, mainly because 90% of companies operate fewer than six trucks, meaning that a real trucker is behind the wheel and behind the business.
It is no secret though that trucking can be dangerous; lousy weather conditions, long-hour drives and heavy loads make this profession one of the toughest ones out there. However, there are also good reasons to feel proud of such an outstanding job and service to our country.
To improve both safety and comfort, most truck drivers use Bluetooth Headsets that allow them to talk on the phone hands-free and quickly without having to touch their smartphone or take their attention away from the road. Because we know this is important for every truck driver, we've decided to give you a hand and make a ranking of the best Bluetooth headsets for truckers.
Ranking Criteria
Our list takes into consideration four main features that make a Bluetooth Headset attractive to truck drivers:
Communication Quality: Technology allows headset manufacturers to incorporate advanced noise cancellation and voice filtering technologies to make sure nothing gets in the way of our conversations. All the devices shown in our ranking include both technologies, but some of them are remarkably better than the other ones, making this a decisive factor for placement consideration.
Comfort: both over-the-head and on-the-ear headsets can offer reasonable levels of satisfaction, but the critical issue is how they're combined with design and technology to make the user experience as pleasant as possible.
Battery life: Autonomy including both talking and standby time is one of truck drivers' main concerns when purchasing a Bluetooth headset, all the devices included in our ranking can last for at least for at least 20 hours of conversation with some outstanding cases like Marque 2, that can reach up to 180 days in standby mode.
Price: We also care about your finances, and we believe that quality does not always mean high rates, some of the headsets on our ranking offer a remarkable good price/quality ratio that makes them very competitive when facing more top class devices. You may find some headsets that include amazing futures at the back of our list thanks to this ratio, which we consider an essential part of the ranking. Because we know it's not only about having the best features, we know it is also about being able to offer a right price.
10 Best Bluetooth Headsets for Truck Drivers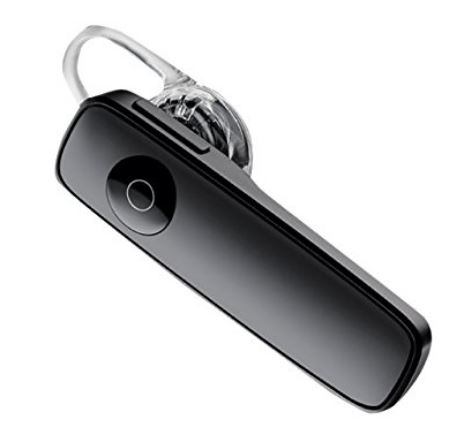 This device offers a perfect combination of size and price as well as some technological advances that bolster noise reduction, which is one of Plantronics' products most valued features. Truck Drivers must face all weathers, and the road is vulnerable to external interference, but the Marque 2 will preserve sound quality even in rough conditions.
If you're also worried about being really "hands-free" this headset is easy to operate by voice command, requiring only the use of simple words like "Answer" and "Ignore" to manage incoming calls. Moreover, you can use it in combination with your smartphone assistants like Siri, Google Now, and Cortana. The Marque 2 is also equipped with the DeepSleep technology that limits battery use when your phone is away from the headset for more than 90 minutes. It is easy to "Wake up" when the device is within a 33-ft range by just pressing the "call" button. Hence, it gives you extra-long battery life, taking it up to 180 days.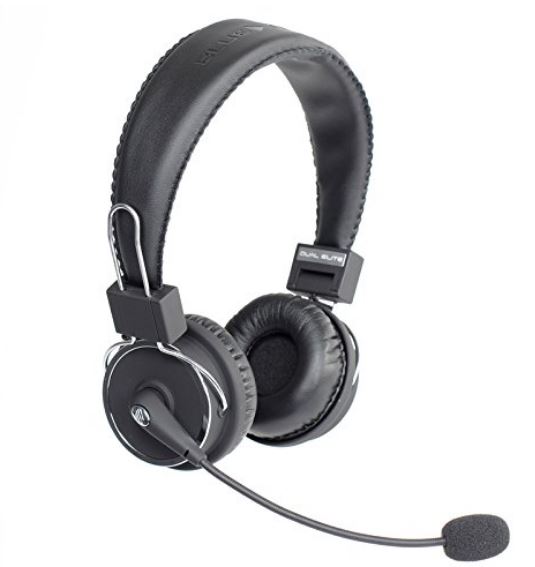 This headset represents a different concept from the previous one and stands out from the crowd as one of the most comfortable devices on the market. Designed as an Over-the-head Bluetooth the Blue Tiger Dual Elite is equipped with an ultra-comfort headband that enables you to wear for hours without even noticing it.
You will be able to talk for up to 50 hours without recharging thanks to its long battery life that also permits 1,000 hours of standby time, giving you enough autonomy for long trips.
Another cool feature is the Hi-Fi Performance Speaker that enhances your communication making the outbound sound clearer and smoother. This, combined with the Dual Elites' Noise Cancellation Technology, guarantees high-quality interaction during your calls.
Jabra has built an outstanding headset using state of the art technology that enables the Supreme to be paired with two smartphones at the same time. In turn, the Supreme is ensuring a high communication quality thanks to its Noise Blackout system that provides an explicit conversation on both sides of the call by incorporating extra features like HD Voice and Wind Noise Reduction technologies.
It is possible thanks to the Supreme's ability, to reduce the amount of background noise around you, preventing unwanted sounds and guaranteeing you only hear the other speakers voice, as well as making sure that your voice is filtered for clearness through its specially designed microphone.
Size is also a big plus of this device, built to fit in your pocket; you can carry it with you at all time without worrying about where to put it and without losing comfort, which we know is very important for you guys.
4. Bose Bluetooth Headset Series 2
This sound-systems powerhouse brings one of the best headsets ever, built with incredible features and some of the most modern technology at hand; the Bose Headphones are designed for conversation enhancing that allow you to hear well even in very loud environments. This device's smart built focuses on the voice eliminating all extra sounds that may interfere with your communication.
The Headset Series 2 is an all-time favorite designed with the strength and high quality of the great classics, it can offer smooth calls and conversations thanks to the specialized technology only big brands like Bose can provide.
Comfort is also a big part of this headsets built. Comfortable to carry and wear, the Headset Series 2 has a secure and comfortable fit combined with a very convenient small size. If you want to bet for a sure thing, Bose's tradition of quality is a guarantee for success.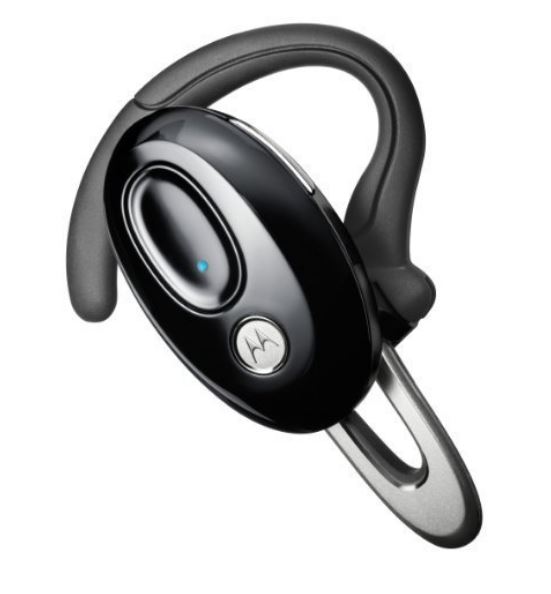 This light and the comfortable device is among the best Motorola has on the market, the traditional and pioneer brand has been here since the very beginning and can still, offer us high-quality products with a classic touch.
Equipped with RapidConnect technology the Motorola H720 has one of the fastest call-answering systems on the market, allowing you to take a call with just a simple flip. Echo-cancellation and Noise Reduction features are also built into his headset.
CrystalTalk technology incorporates several advances like "automatic vocal amplification," "Background noise filtering" and "articulation enhancement" that significantly improves the quality of your call.
Last but not least, as we know, Motorola has always cared about our comfort and the H720 design carries on with this decades-old tradition, making your user experience gentle and relaxed while also ensuring reliability and safety, all packed in a polished and professional look.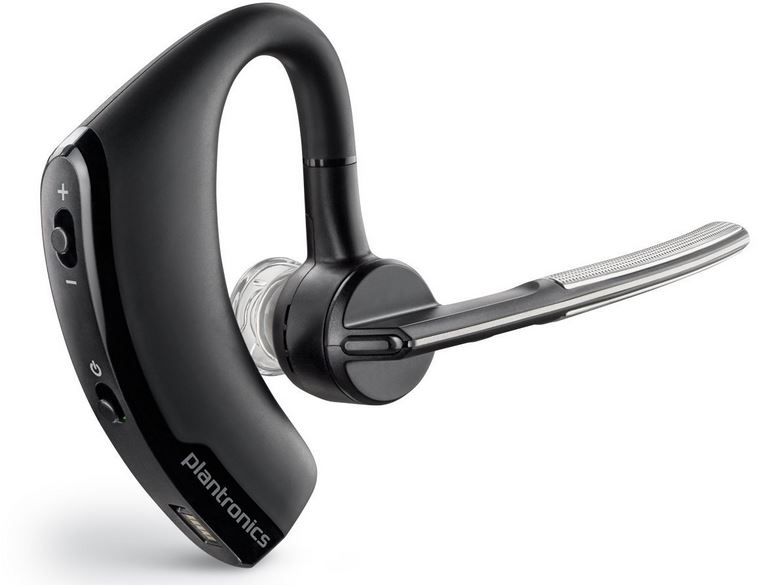 The Californian company is once again on our list with one of their signature products on the headset market. The combination of noise management, advanced software solutions wide range of available products makes this company an active player and place to look if you want to find good quality and prices.
But let's get to the point, the Voyager Legend is on this list on its own merits, offering a smart sensor technology that reacts as soon as you put the device on, enabling you to take calls and set other functions without a click. The magic words "Answer" or "Ignore" will allow you to choose what to do with an incoming call if you're already wearing it.
Another exciting feature this headset offers is "Moisture Protection" that protects the device from bad weather and liquids, including sweat. This makes the Voyager Legend an excellent option for truckers whose daily job can be severe and requires high reliability from every gadget.
7. NoiseHush

If you are looking for crystal-clear conversations, modern design, and a remarkably reasonable price, NoiseHush is one of the best options available on the market. This headset incorporates a noise-isolating feature that blocks surrounding interference making your communication easier and improving its overall quality.
The NoiseHush's cost-benefit ratio is solid, allowing you to buy an excellent product for a reasonable price without giving up important things like sound quality, easy-to-use multi-function buttons and call waiting, resulting in a formidable option for you.
Other cool features like 3-way calling, noise cancellation microphone and voice-activated dialing are built into this headset.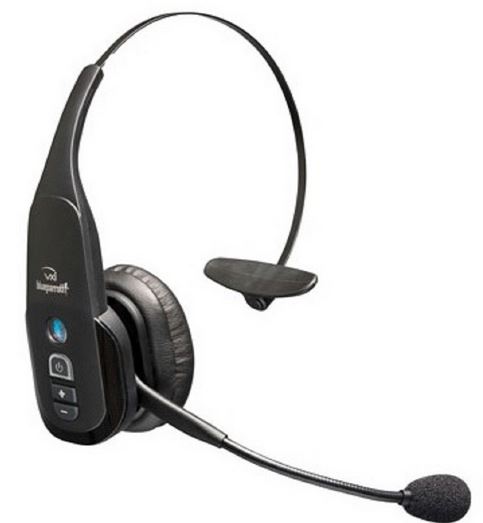 We're officially on our list's top 3 and every single one of these final headsets are incredible, any of them could have ended up in the first place, so it has been tough for us to make this call, we hope we got it right for you to enjoy some of the best communication devices ever created by humans.
The B350-XT offers to reduce 96% of the background noise thanks to its Xtreme Noise Suppression technology combined with a Wideband HD voice system specially designed to achieve the best results on the market.
Light, flexible and durable this headset is as good as you get in regards to comfort and easiness to wear also incorporating the ParrottButton that enables you to choose from a wide range of options like mute or speed dial.
Privacy and security are essential for the B350-XT designers too, thanks to its 128-bit data encryption, this headset guarantees the privacy of your conversations making sure your valuable information is safe.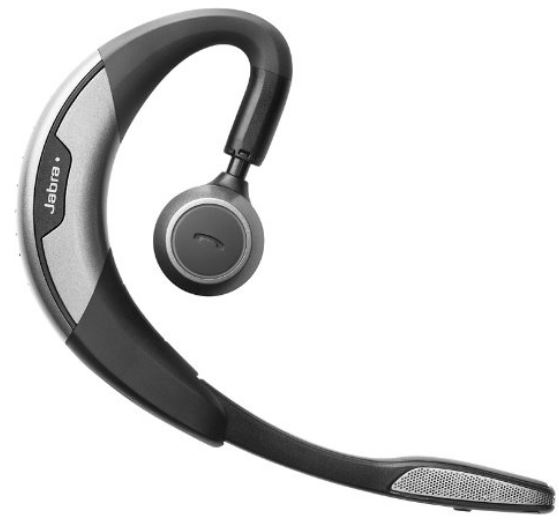 You won't find any new brands on our top 3, mainly because these company's specialized technology and high-quality products deserve to show up twice or even more in any good Bluetooth headset ranking. Hence, it is the reason why Jabra is once again in our list, claiming the second place for its Motion mono headset, equipped with superior sound thanks to motion sensors, filters, and noise cancelation technologies.
The Motion also features intuitive Flip-boom that allows you turn it off or on by easily folding it, a voice guidance system that walks you through all the necessary operations and NFC natural pairing.
Designed for both office and on-the-go use this device has an incredible range of up to 300 ft. making it a solid competitor for the first place in our ranking.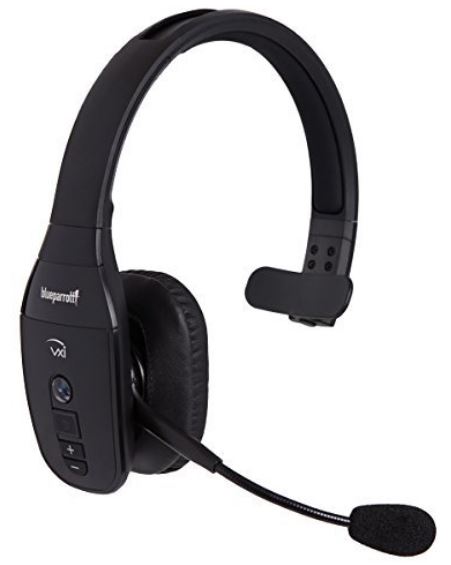 Blue Parrot gets two of the top three spots in our list, confirming its reputation as one of the most recommended brands in the world for on-the-road headsets and communication devices. The company's almost three decades of history have witnessed a remarkable development it what in 1989, represented an open field for technological advance.
Becoming and remaining a leading power in the headset market is only possible through a combination of sustained quality, innovation and customer support that only a few businesses like Blue Parrot can deliver.
Its B450-XT offers customers a World-class sound achieving to eliminate 96% of the ambient noise (as much as its predecessor on this list, the B350-XT) guaranteeing unbeatable communication quality.
Like this ranking's number two, the B450-XT also offers an extended wireless range of up to 300 ft. plus 24 hours of talk and 500 hours of standby time thanks to its modern and energy-saving battery.
This headset enables maximum connection possibilities due to its pairing trough NFC that allows a fast and stable link between the device and your smartphone. Also, the A2DP support improves the audio streaming.