Waze is one of the most popular navigation apps. This app can help find an optimal route, detour you to faster routes, and inform you of crashes, delays, and even speed traps.
In the article below we will discuss the possibility of using Waze app when you are a truck driver.
Why Use Waze?
Waze's most unique feature is the live traffic updates from real-time data. It offers online updates on traffic jams, accidents, hazards, police checks and other important traffic aspects. This is all thanks to the community of drivers that are using the app.
This app is completely free. It doesn't include any in-app purchases or payments. But Waze requires a data connection to work and data rate charges will still apply.
Waze is an app that works best for smaller vehicles such as cars, vans, and motorcycles and is not optimized for trucks.
Waze does not currently have a truck mode for truck drivers.
Why Is There No Truck Mode In Waze?
When a user reports to Waze that there is heavy traffic in one area, then Waze will tell anybody following that route to take a different route and automatically find a better one.
Waze does not take into consideration the length, weight and size of the vehicle when it is giving recalibrated routes. So, if a driver follows driving a route given by Waze, then there is a good chance that they will end up driving somewhere that trucks are either not allowed to head or not passable for huge vehicles.
This is the same as most automobile navigation devices. If you are driving a truck or a huge vehicle, then you will need to use a truck specific GPS. Using the wrong GPS navigation system is why you hear those horror stories of trucks driving into low underpasses or getting stuck on narrow roads due to wrong directions.
How Can We Still Use Waze When Driving a Truck?
Several truck drivers use Waze as an alerts-only system. Waze is one of the best apps for this. If you leave it running on your mobile device, then you will always be able to get information on accidents and traffic conditions. It can also display nearby gas stations and their prices.
Using Waze alone may not offer enough features for professional truck driver, however, using Waze in conjunction with a GPS app or complete standalone GPS might save you time on your drive.
Professional truck drivers need also GPS systems which are specifically designed for trucks to find the best truck routes. Thankfully, there are plenty of options out there.
The popular choice for standalone GPS is Garmin dezl OTR700, 7-inch GPS Truck Navigator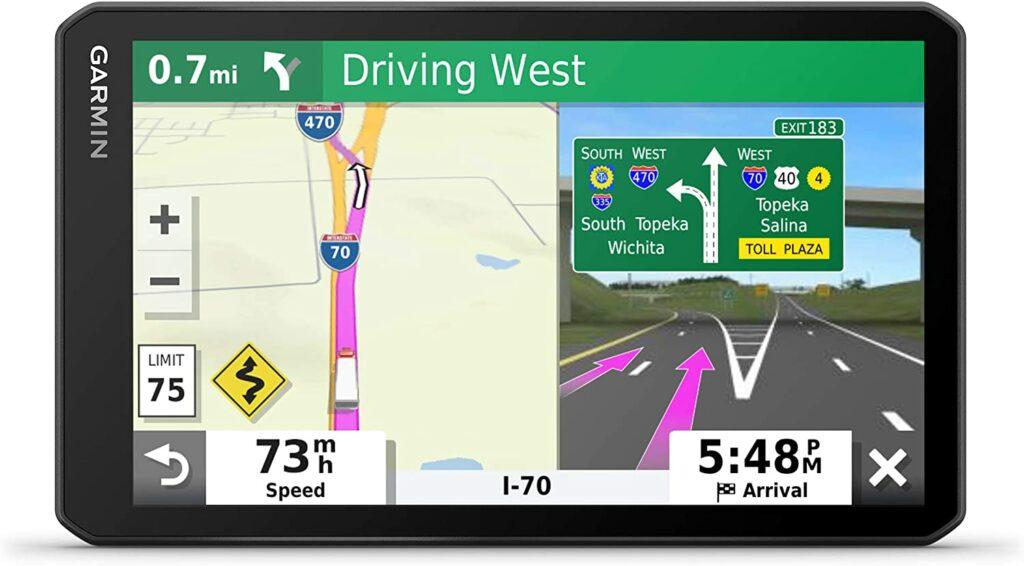 TruckMap is the popular choice GPS app . This app has information on over 7,000 truck stops in North America. Users can customize their truck routes based on weight, fuel price, rest stops, and more.
Some truckers double check the route on GPS against a truck-specific road atlas to save the time and troubles.