The life of a truck is basically spent on the road. The hours they put on the roads trying to meet deadlines can be quite strenuous been to the best of them. For this reason, they are some conveniences, truck drivers cannot ignore. One of the most important in-cab amenities is a power inverter. A truck driver will at one point or another own a power inverter during the course of their career. It is absolutely essential so that the truck driver has access to electricity in a practical way. A power inverter is a circuitry that changes direct current (DC) to alternating current (AC). Power inverters can be used to supply electricity to a travel cooler, small television, laptop, cellular phone charger, refrigerator, microwave, toaster oven, and more. The more items you need to supply power to, the more amps you will need with your inverter. The minimum recommend watts for a semi truck power inverter is 1000.
Pricing
Power inverters are not cheap. Therefore, you should read this guide in its entirety before choosing the best power inverter for a semi-truck. Power inverters for semi trucks range in price from $250-$1000.
Choice
The choice of the best power inverter for your semi truck relies on the kind of wattage you need. In this case, the bigger, the better. Semi trucks have four batteries compared to the single battery on passenger vehicles and therefore are far more capable of producing the right amount of electricity. Your pockets will, of course, have to have a say in it too but this is an investment that will guarantee you the comfort you need in your cabin.
Buying Criteria
The first step is to draw up a list of the things you intend to have in your truck's cab. Then you will be able to know how many watts you will need. Of course, it only applies if you know the wattage of the all electrical equipment in your possession. If by chance you don't we have included a table below that lists the average watts of the most common items kept in the cabin by truck drivers.
Cell phone charging = 10 watts
Electronic logbook = 10 watts
Dashboard camera = 5 watts
Small television = 100 watts
DVD player = 100 watts
Toaster oven = 700 watts
Microwave oven = 800 watts
Refrigerator = 400 watts
A/C cooler = 700 watts
Heater = 300 watts
Laptop computer = 75 watts
GPS navigator = 15 watts
The second step is to find out your truck's compatibility presumably from the truck manufacturer. It is to ascertain the limits to the amount of power that can be drawn using an inverter if any to prevent the blowing up of a fuse while on the road as a result of over-consumption of energy. You may need an approval from your employer for such an installment hence running it through them would be a good idea.
The third step is to consider the safety features. The majority of the power inverter would come with the most common safety features like over and under-voltage protection, short circuit protection, overheat protection, surge protection, etc. If the inverter doesn't come with these common safety features, you should avoid it.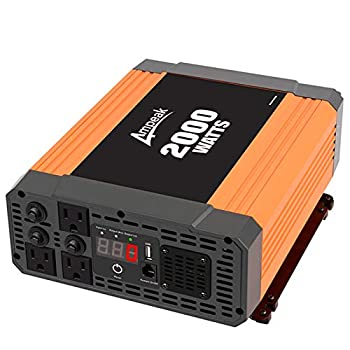 With STL and ETL products, Ampeak has become a leading dealer in the automotive industry. This power inverter gives various features to enrich safety. It has a digitalized LED display which shows fault codes, wattage and voltage. Automated shutdown system protects faults issues. It will turn off when your inverter overload, up-down voltage or overheats.
Plus, the audible alarm and cooling fan are paramount when it comes to safety. The cooling fan will cease once the inverter overheats while the alert notifies the critical warnings.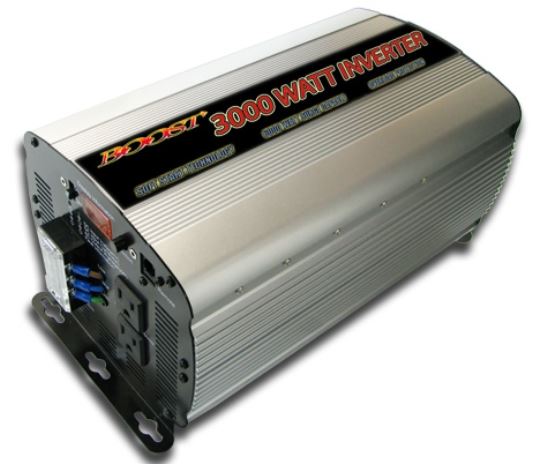 This inverter is one of the most powerful semi-truck inverters on the market. It has an articulate, durable design. It produces 3000-watt continuous output with 6000-watt startup surge. Furthermore, some benefits of this inverter are overload protection, thermal protection, and low battery shutdown. It does not have the UL458 certification.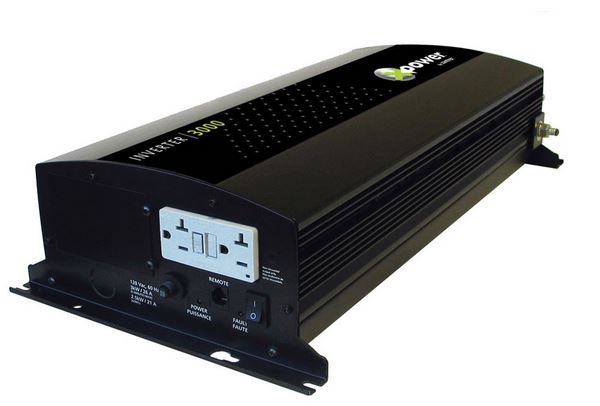 Here is another major brand of commercial inverters worth mentioning. They are widely regarded to be the most reliable in the market. It has a slightly lower wattage of 2000. An important thing to note is Xantrex PROwatt inverters do not identify their power inverters by the RMS wattage. They can manage, but they handle slightly less than their model number advertises.
The output frequency of Xantrex PROwatt varies only by .5hz whereas other brands can vary over this number hence its dependability. Another fundamental fact is the inverter operates at 90 percent efficiency while other operate at less. As a result, increased durability and the energy that is not of need exits the inverter as heat.

This inverter is a pure sine wave inverter and does not use modified sine waves. Pure sine wave means there is very low harmonic distortion in the electricity supply and the output of power is cleaner, faster, quieter and more relaxed. Perhaps, it is suitable to state this is the best power inverter for semi trucks. It is UL458 certified which is the industry standard certification.
The Occupational Safety and Health Administration approves UL the organization that provides the safety certification. The UL458 standard is designed to protect both the user and the inverter from sudden power surges. It is essential to look at this standardization mark when looking for a power inverter because you want a product that is safe, reliable, and affordable. This same product is available in different watt configurations.
Conclusion
It is clear how important a power inverter is to a trucker and with a wide range of options to choose from, you are almost sure to find what you need. Keep in mind that pure sine wave inverters will be more expensive than modified sine wave inverters and the main difference between them is the level of efficiency. This article should provide you a decent idea of how to go about your search with ease.