Whether you are a truck fanatic or a mere amateur, nothing is more natural than wanting to drive a vehicle with a clean and bright body. But over time, it is possible that the shape of your truck (paintings, mirrors, wires, etc.) lose their luster.
The good news is that thanks to polishing products, it is now effortless to restore radiance to the bodywork of your big rig, wherever it is. Let's discover in this article the best aluminum polish for semi-trucks:
What is polish?
Polish is a liquid product containing abrasive particles, which is used to reduce and eliminate paint defects, scratches, micro-scratches, and sometimes even traces left when washing your truck such as with washing rollers. If you already have plan on taking advantage of the usefulness of semi truck polish, but you are lost among all the existing brands on the market, it's always an opportunity to follow us to make a choice that will give youth back to your rig.
When should semi truck polish be used?
You can use polish to erase all kinds of tracks and restore radiance to different areas of your heavy truck. If you notice scratches left by door strikes on a parking lot, if scratched by motorists, if your rim and bumper no longer have any luster, etc. you can use it. The use of polish to shine the body of a vehicle can be done at any time respecting certain precautions of use. Because of the results, the polish remains the most affordable to erase imperfections, other micro-scratches, and to restore the sparkle to its body.
Paste vs Liquid vs Cream
Three main types of aluminum polishes include paste, liquid and cream with many people having a preference to each type. For larger vehicles such as semi trucks, choosing a liquid or cream allows you to easily spread the polish more evenly. For smaller surfaces, using the paste alternative allows you to tackle more direct areas that requires a stronger formula. So, if you are only polishing the aluminum parts of the semi-truck such as the wheel or the bumper, a paste will do. The cream alternative is the best of both worlds and is by far the most popular polish for ease of application.
The best aluminum polish for semi-trucks
You have chromed, aluminum or polished metals parts on your semi-truck. Whether in the rims or elsewhere, we notice more and more shiny surfaces on the bodies of the new semi-trucks today. But if you have an old truck, the problem also arises. Aluminum bumper, chrome or polished wheels, these are surfaces that need special maintenance.

Simichrome is a metallic varnish that is suitable for neat work and result. With this product, you give back to the parts in aluminum or polished metal, an extreme brilliance. Simichrome is a piece of technology that stands out from all the products available on the market, thanks to its extended action provides a resistant shine, to your aluminum, changing it almost literally into a mirror.
This metal polishes the lines that are still visible, by reducing them to the maximum. Also, it operates effectively against scratches, grease, and other imperfections. Extreme polish metal is designed exclusively to act on the metal components of motorcycles, cars, trucks, boats, etc. It is recommended to use a microfiber cloth for best results.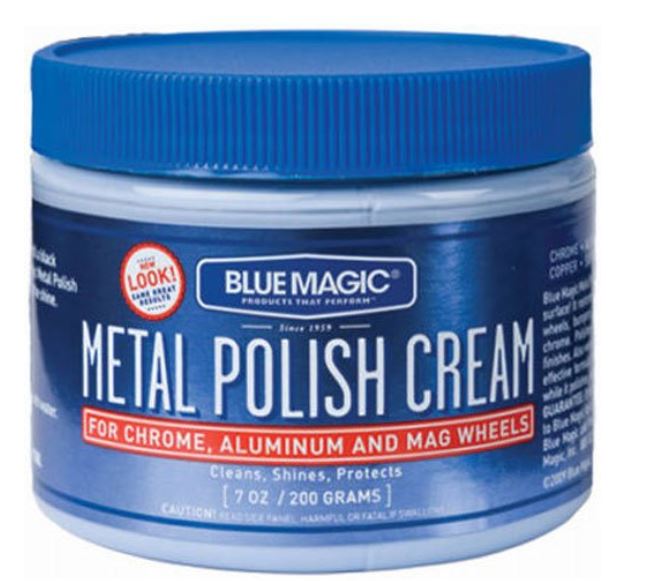 When the aluminum components of your big rig body seem to tarnish or when their color becomes pale, this is likely due to fine scratches that go unnoticed, or to the oxidation of the surface. This product is specially designed for this kind of problem because it eliminates the smallest damage to your bodywork and allows it to regain the original beauty. It is straightforward to use, and effectively solves your surface oxidation problems.
As a result, you will have a smooth finish, and your semi-truck will look new again.  Blue Magic Polish is a useful product because it has a dual function: remove all micro scratches from your body thanks to its new elaborate formula, but it lifts and prevents surface oxidation can taint the metal.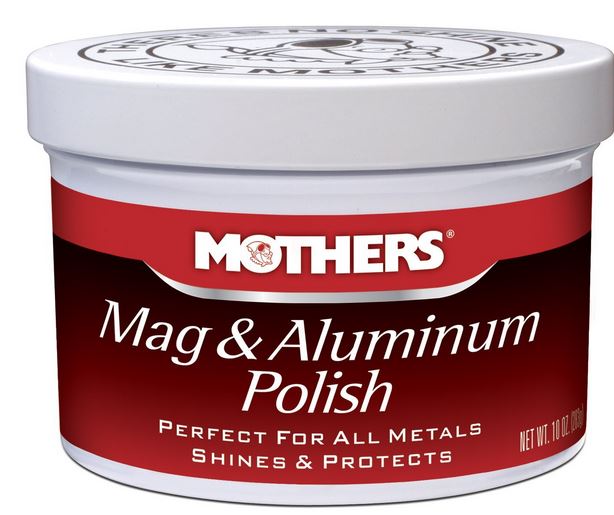 The most significant difficulty is to find a product that is efficient enough to renovate these polished or chromed surfaces. The semi-trucks generally have many covers made up with these polished or chromed metals, and over the time and due to oxidation, these parts of the body lose their brilliance. With the frequent use of Mothers Mag & Aluminum Polish, you will deeply remove the oxidation and restore the glassy appearance to your surfaces.
Its composition is specific to polished metals, so as it polishes metal or chromium to remove oxidation at the surface or in depth. Then, thanks to its protective and antioxidant effect, it prevents the tarnishing of these metals. Finally, the aspect it offers allow the shining of these polished surfaces, and thus restore radiance to your semi-truck. As a result, mirror hulls and polished aluminum wheels will find their most beautiful reflection.
For semi-truck users, this product provides a long-lasting glow, especially on aluminum parts. It cleans, repairs and protects, to restore a brilliant shine. It works perfectly on aluminum, chrome, stainless steel, copper, and bronze. The Noxon® 7 Liquid Metal Polish contains a mastic specially designed for polished metals for more results.
The product is made in the USA. It is strongly recommended to wear a mask and disposal gloves while applying it.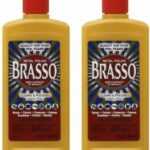 Brasso is an Amazon's Choice product with 100 years of expertise. The metal polish comes in packs of 2 and can be used extensively on any metal. It works to clean and polish surfaces by providing a smooth shine that lasts for quite some time and can restore shine on heavily damaged surfaces as well.
You can use it on brass, aluminum, chrome, stainless steel, and pewter.
What is the point of getting the best aluminum polish for semi-trucks?
There are many advantages from getting the best aluminum polish for your semi-truck. You can see below some of its benefits listed as bullet points:
They help clean away debris and dirt;
They are very effective at removing tarnish;
Frequent use give a real natural appearance to your semi-truck with a high sheen and gloss;
They are the handy solution to remove scratches and marks;
They help in protecting metal against oxidation/rusting, improving your truck's parts life;
They provide durable results;
Most of semi-truck polishes come at affordable prices, in this way all users can quickly purchase them.
They increase the re-sale value when and if you decide to sell your semi truck.
And above all, polishes do not only polish, but they also ensure and protect your semi-truck parts.
The best aluminum polish for semi-trucks is the one that will work best in the painting or the part you are dealing with. Its efficiency depends on the material you are using and your experience or knowledge of paint preservation. Polishes are a useful product to use with care so as not to completely damage your semi-truck. Then, before you start this purchase it is always recommended first to assess the quality of protection it will offer to your semi-truck because a polish should not only make your semi-truck to shine, it must also give it daily protection.